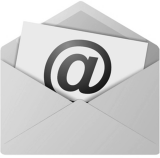 Open Rates Tips
If more people open the emails you send out, then you'll do much better with your list. The key to getting a high open rate on your emails is not what a lot of people teach, of having amazing email titles, that somewhat deceive the subscriber to opening the email. This might work once or twice, but "The Boy Who Cried Wolf" tends to spring to mind when I see people doing. By this I mean, people will soon see you as being deceptive, because when they open the emails and it does not match what you promised in the title, you'll lose trust with them.
A better approach is to train your list to look out for your emails, and to open them regardless of what the title says. If they get used to getting great content from you, they'll open more of your emails. Sure you still have to make your titles sound interesting, but just make sure you don't deceive people, give them what you say you'll give them. Another thing I see people do is placing the – RE: – at the front of the email title, so it looks like the email is a reply to one the subscriber emailed. The idea is that they're more likely to open and email if it's a reply to one they sent. However this is just garbage and not ethical, and there's no need to do these sneaky tricks if you're providing good quality information.
Promoting to Your List
Obviously we all want to make money from our email lists, otherwise we probably wouldn't be building them. When it comes to monetizing your leads, there are usually two extremes I see, most falling into the first category. The first thing I see is people doing is being overly aggressive with the selling, and hammering their leads with stuff to buy but neglecting to work on building trust by providing great free content. Ideally someone on your list should enjoy being on your list and see it as worthwhile even if they never buy anything you recommend as an affiliate.
The other extreme is to be too frightened to promote anything to your list in fear that they might get angry with you for daring to sell them something. For obvious reasons this is not a good approach as you'll not make much money. When doing email marketing you have to accept the fact that some people simply do not like being sold to, as they have very little trust in people, and they immediately get on the defensive when you try and sell them something. You just have to accept that some people will complain and be horrible no matter how much great free stuff you send them.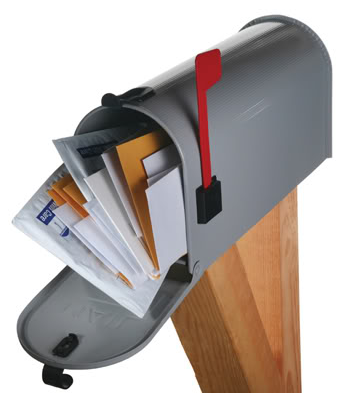 The best way to approach selling to your leads is to view your emails like a T.V. show. Great T.V. shows have ad breaks in them all the time, as does radio, magazines etc…. it's just common marketing practice. So as long as you provide good content mixed in with your promotions, and you make sure your promotions are for good products, then you're doing the most effective approach.
Tracking Your Opt In Rates
Another thing that you really should be doing is tracking the percentage of people that opt in to your list. This is not hard to do using Google Analytics. All you do is login to your Analytics account, and click the Admin tab in the top right corner. One this page you'll see a tab 'Goals' (see screen shot below). Once you're in the goal section, all you have to do is set up a new goal. What you want to do is choose a URL Destination type of goal, and then just fill in the fields.
Step 1 – Give the goal a name – Opt Ins
Step 2 – In the URL field place the URL of your thank you page that the person is taken to AFTER they successfully opt in.
Step 3 – You can place a $$ value on each lead if you like
Step 4 – SAVE
Below are a few screen shots of this: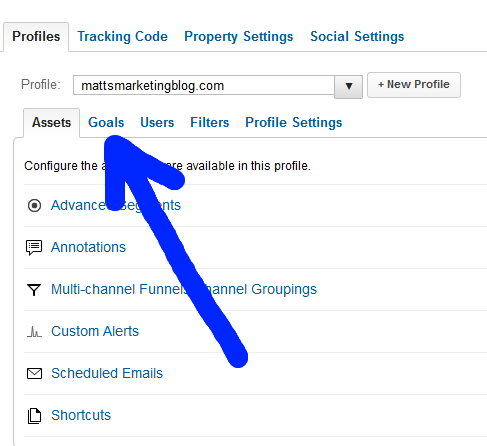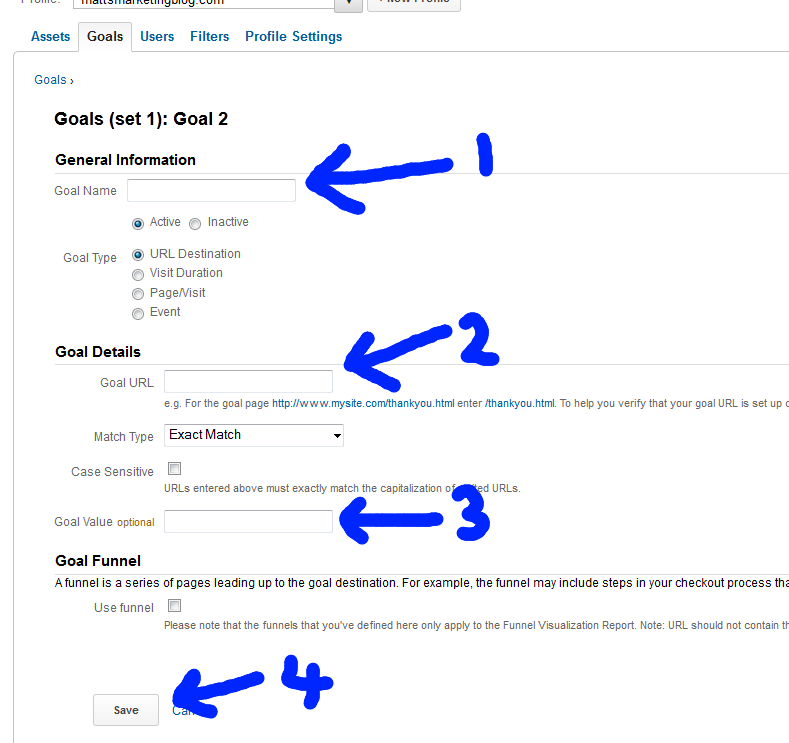 I hope you found this post helpful, if so I would be super grateful if you'd share my content using the social links below!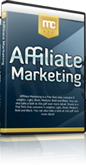 Hate your day job? Build an online business with my free 12 part internet marketing video training course now!
We take your privacy very seriously. Your email address will never be shared or sold.