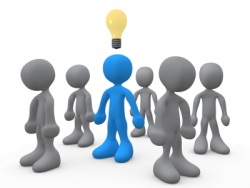 Recently I came across a site that I really liked and thought it would be a good case study to discuss. The site is HowLifeWorks, which is not my site, but I've built sites in a similar manner to this myself, which make me great commissions daily.
This style of site goes against what most affiliate marketing training would tell you to do, which is to find a specific niche and become an expert in that area and get your slice of the larger niche by targeting the micro niche.
This approach does work, and I also have quite a lot of sites that make me money with this approach, so I'm not saying either is better, but each style does have their advantages.
The style that the How Life Works site is employing, is a very general site, with no specific focus on any one niche or product, but rather has content on many niches. The domain allows them to pretty much discuss anything they want on the site, as the topic has something to do with life then it fits!!
You'll notice that on that site they have many categories, such as business, finance, beauty, relationships, shopping, technology etc…and they run a lot of CPA offers on these pages.
With the CPA offers they can just swap them around at any time they like as long as the keyword phrase
targeted is not a product specific one.
On that note a good network I have started with recently is Never Blue, they have loads of great offers and fantastic metrics for their affiliates.
The advantage of building a site that is not targeting any one specific niche is that you get a choice of topics you can write about and adding content to your site is endless. This is a great, because if some of the pages you build and do your SEO on don't work out for you, then all is not lost, as you can just find more keywords and add more content and carry on.
If you build niche specific sites, you can run the risk of choosing a dud of a niche and struggling to be able to repair the site if it's not working and be forced to start again with a new site. The problem with starting again with new sites all the time, is that they can take some time to gain trust with Google, whereas adding content to an older site with history in Google doesn't have this problem as much.
Just to be clear though I do build niche specific sites also, as they do still work well, I'm sharing some ideas for other approaches in this post.
When I build sites I employ many different styles, depending on the potential I can see in a niche, and also with more affiliate marketing experience, I tend to be able to know if a niche will work or not, although not all sites work out as well as I had hoped, but that's just business.
Hopefully sharing this website style helped sparks some ideas for you all!
Regards
Matt Carter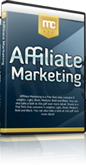 Hate your day job? Build an online business with my free 12 part internet marketing video training course now!
We take your privacy very seriously. Your email address will never be shared or sold.