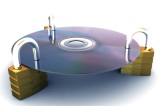 Hey everyone,
Some practical housekeeping advice today, but very important so please make sure you follow this if you use WordPress for your affiliate marketing sites.
WordPress in my opinion is brilliant, I build all my sites on WordPress these days, as it makes life easy and create great sites with easier functionaility. However on occasion WordPress can go wrong, and the database which is essentially where all your files are stored on your server can get corrupted.
Although this doesn't happen often, I have experienced before myself, and it's not pretty. You can lose everything and have to start your site again, which we all know is not a nice thought.
However there is a free plugin that you can use, which I use on my sites, which automatically makes a backup of your entire wordpress database and stores in on the server for you.
If you do experience a problem with your database, you will be protected as this plugin makes a backup every 24hrs on auto-pilot. I think this is a no brainer really, because once set up you can just forget about it.
Below is the link to download this free wordpress plugin:
==>WP Database Backup<==
Believe me you will be grateful to this little thing if you do run into problems with any affiliate marketing sites databases!!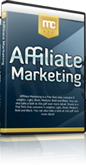 Hate your day job? Build an online business with my free 12 part internet marketing video training course now!
We take your privacy very seriously. Your email address will never be shared or sold.