I have a free gift for you all, it's my very own Affiliate WordPress Theme! I got tired of there not being any decent WordPress themes that did what I needed them to do for Affiliate Marketing, so I created my own, just the way I wanted it and now you can use it too!
There's a video below that demonstrates the theme in action and how to use it. The link to download the theme and my special WordPress Plugin that comes with it is here:(in the video I mention that you need to leave your name and email, but you don't need to as the link below bypases that for you)
Enjoy,
Matt Carter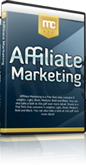 Hate your day job? Build an online business with my free 12 part internet marketing video training course now!
We take your privacy very seriously. Your email address will never be shared or sold.