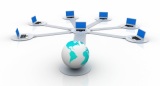 VERY IMPORTANT UPDATE – The content in this webinar is good, however please do NOT purchase Mike Ullman's product through me as he is not honoring what he claims to offer in the webinar. I have unfortunately had quite a significant number of complaints come in about this, people saying that Michael is not doing the one on one coaching that he offers, and is not replying to their emails. I have also tried to contact him but he refuses to answer my emails also so I have ceased all contact with him and will not be working with ever again. I'm really sorry about this folks, I do my best to only recommend people I think will be good for my list and do the right thing by them, but sometimes I make mistakes with my judgement. Hope you guys understand, and I will be more careful in future. Michael is a good markerter and I believe he knows his stuff, but unfortunately the situation is what it is, so I need to let you all know about it. There may well be a good reason for this, so I am not bad mouthing Michael, I wish him well and like I said think he is a good marketer, however he has chosen not to provide any explanation to me as of yet.
Hi everyone,
I recorded a really cool webinar with two friends of mine Mike Ullman and Adam Franklin. These guys are top class marketers and really know there stuff. They  have produced hundreds of revenue-generating websites and been marketing online for years and years. I highly encourage you to watch this webinar as it has some very important info in it.
The webinar is 2.5 hours long and focuses on how to thrive in internet marketing with all the changes that are happening with Google, and will be continuing to happen in 2012 and beyond. A lot of marketers don't know this stuff, so make sure you watch this and stay one step ahead of the crowd.
Here's the link to the replay for you to watch:
==>Webinar Replay<==
Enjoy!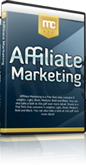 Hate your day job? Build an online business with my free 12 part internet marketing video training course now!
We take your privacy very seriously. Your email address will never be shared or sold.