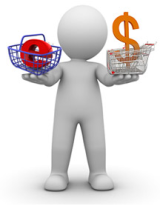 Hi folks
Below is a link to a webinar that I recorded with Dave Hermansen who's an expert at developing profitable ecommerce stores, however he does this through dropshipping, which is  a lot like affiliate marketing, in that you don't handle any stock.
Dave has experienced a lot of success doing ecommerce and has sold stores for $173,000, which was a birdcage store, and also another for $149,000 which was selling baseball pitching machines, and the list goes on and on. He's very good at quickly developing stores and getting them up to $5000 a month profit.
If you would like to own your very own online store than watch this webinar as Dave explains his step-by-step process for doing it. The live session brought up a lot of great questions from the audience too, so is well worth watching as Dave reveals some great secrets for ecommerce. One being his tip for assessing what niches are good and what ones to avoid, based on what Walmart are doing.
Here's the link to the replay for you:
Enjoy!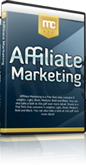 Hate your day job? Build an online business with my free 12 part internet marketing video training course now!
We take your privacy very seriously. Your email address will never be shared or sold.