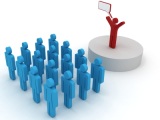 Hi everyone,
I recorded a webinar recently on the topic of building Authority websites and have linked to the replay below for you.
In this webinar you will learn how to build high quality websites that Google likes and rewards with consistent traffic year in year out. You'll never have to worry about Google updates, because these kinds of sites are ones that get more traffic when Google changes things!
In the webinar our guest presenter Lisa shows how to set up and structure authority sites, explains what an authority site is and benefits of them, does a live example of planning a site, and much more. Lisa starting making over $100,000 a year from affiliate marketing way back in 2004, and now she makes over $100,000 a year just from Adsense!!
You really must build websites like this if you want to build true residual income online.
Here's the replay:
==>Authority Website Webinar<==
Enjoy!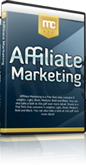 Hate your day job? Build an online business with my free 12 part internet marketing video training course now!
We take your privacy very seriously. Your email address will never be shared or sold.