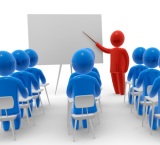 UPDATE – The course that is explained in this webinar is no longer available.
Hi folks,
I recorded a webinar recently with Matt Clark a young guy that's making $100,000 a month on Amazon, and NOT as an affiliate either. I HIGHLY encourage you to watch the replay at the link below as I think you will be pleasantly surprised when you listen to him teach his 9 Step Strategy for success on Amazon.
Here's the replay link:
Matt teaches people who to sell physical products, amongst other things, all inside Amazon and ride the huge wave of traffic that Amazon gets.
In the webinar Matt reveals his 9 Step Strategy laying out exactly how he's able do so incredibly well on Amazon.
Matt's system is really something special. It's totally new to me and something I've not seen anyone teaching anywhere.
It's like the days when Google Adwords first came out and you could get 2 cent clicks and throw virtually any website online and do well.
I'm sure one day this Amazon strategy 'might' become saturated but probably not for a good few years, so now is the time to get in on this early before the masses find out.
Here's the link to the replay, I encourage you to check this now, as you'll be kicking yourself if you wait and miss the boat on this.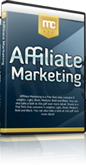 Hate your day job? Build an online business with my free 12 part internet marketing video training course now!
We take your privacy very seriously. Your email address will never be shared or sold.