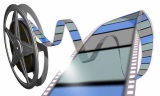 This post was written by guest blogger Andy Havard
What Can Internet Video Marketers Learn From Pizza?
Internet marketers are probably all too familiar with Chicago's Dominos Pizza legend Ramon DeLeon, but for those of you out of the loop here's a bit of back story. DeLeon has been a true entrepreneur of Internet marketing through his honest and innovative use of social media and Internet video. The results of his strategies has seen a huge boost in brand awareness and improved revenue for his Dominos Pizza stores, which is certainly tough to do in what can be considered the pizza capital of the world!
The following article takes a look at some of the effective uses of Internet video pioneered by DeLeon, and how such approaches could benefit your brand, business or blog.
Connections Come First
Internet video has long been used to promote products and services, but how often do you use Internet video to build a connection? In fact how often do you use Internet video to build a connection with one individual? I don't mean a collective 'one', I mean a real, singular member of the average general public, I bet the answer more often than not will be "No".
DeLeon made this idea of connecting with that one individual a vital component to his online video strategy:
http://www.viddler.com/explore/dpzramon/videos/19/
That particular example has been shown around the world and viewed by over ten thousand online users. It's not just small regional businesses either who have gotten wise to this effective video technique, here's how Old Spice took to this idea:
http://www.youtube.com/watch?feature=player_embedded&v=cHrXKg2Fk5k
Building a connection is far more powerful and far more effective than trying to create a quick sale. By taking the time and money to extend thanks, apologies or even just saying hey to online users can make a connection with that user for life. These instances not only create a lasting connection between brand and customer, but also spread a huge amount of conversation and word of mouth online promotion.
Video Apologies Work
While we're on the subject of video apologies, it's worth addressing the concept of apologetic video and why it works.
DeLeon's clip shows a great business-to-customer communication between himself, his colleague and a dissatisfied consumer. For a business of any size to take the time out to apologise to one individual customer is exceptional. The level of customer service this provides and the representation of how important any one customer is to the brand is fantastic. The power of admitting a mistake, turning it around and going one step further to amend the situation is also an excellent way to convey such apologetic video. This will undoubtedly spark online interaction and increase brand awareness for both DeLeon and Dominos Pizza.
Now this is not just a regional concept, nor is it always a one-to-one exchange. Sony for instance apologised publically to thousands of event attendees and thousands of online viewers, for the downtime their Playstation Network suffered a while back, and here's how they did it:
http://www.youtube.com/watch?v=Yq5glARZlg4
I'd like to draw your attention to some of the comments these uses of apologetic videos received.
Dominos Pizza (DeLeon):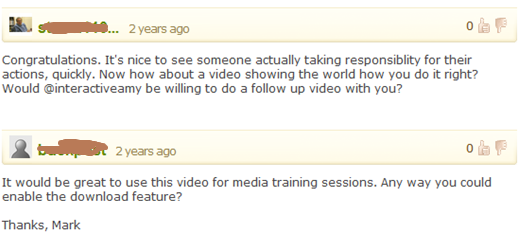 Playstation (Sony):

Both videos received thousands of views and have been talked about across the world on and off the web. What these examples show is that admitting to a mistake and turning it into a positive, whilst connecting with those effected, is a truly effective way to market brand awareness through Internet video.
Create An Internet Video Presence
With Internet video being one of the most popular forms of media on the web, it's of little surprise that it gets shared across websites and social media platforms more than any other media. Being a part of this media by making engaging and interactive video content can quickly put you into a position to have your content spread across the web too.
Our celebrated Pizza guy DeLeon created engaging content by connecting with his customers whether they were satisfied or dissatisfied, but there are many other ways to make influential video content.
Creating tutorials, instructional videos, interactive videos, Webinars, streamed live events or just creating entertaining content could help you to build a strong online presence in both the video community, and the social community. Generating this sort of presence for your brand, business or blog will certainly put you on the fast track to boosting revenue, increasing website traffic, creating higher levels of website traffic, and building up your social networks.
Enjoy What You Do
Perhaps the biggest reason why DeLeon has managed to create successful Internet video marketing campaigns is because of his natural enjoyment of what he does. He comes across not only as a very 'human' and 'real' character, but an individual excited and passionate about what he's doing. This kind of positivity is infections to the viewer, and it really helps to bridge a connection with even the most casual viewing audience.
Here's a classic example from DeLeon as he thanks a customer for their business:
http://www.twitvid.com/Y4TEY
You may be under the impression that these videos are so positive because they're aimed at a customer, but one-to-one customer 'Thank You' videos aren't the only Internet videos DeLeon does. B be sure to check out his Channel to see what I mean: http://www.twitvid.com/videos/Ramon_DeLeon
The biggest thing to note here is DeLeon doesn't receive thousands of viral views for his content, each video only has around 10 – 20 views, which shows the video content isn't just for show, it's created because as an individual he loves what he does.
If your Internet videos can capture that infections enjoyment your audiences will enjoy them too, and as a result will feel truly connected to your brand, business or blog.
Summary
There you have it, 4 astounding and influential video marketing tips Internet marketers can use and utilise all thanks to a delicious pizza.
Be sure to share your tips in the Comments section and share your knowledge. Have you got a pioneering Internet video marketer to highlight? Let me know below.
About The Author
Andy Havard is a Marketing Executive at Skeleton Productions, a UK based marketing video production company. http://www.skeletonproductions.com/marketing-video-production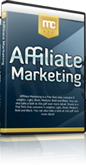 Hate your day job? Build an online business with my free 12 part internet marketing video training course now!
We take your privacy very seriously. Your email address will never be shared or sold.