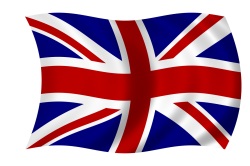 Sometimes it can be frustrating when you are researching a niche market and find there is way too much competition when it comes to SEO.
When I check keyword after keyword and can't seem to find anything that I think I can get to the top of Google with quickly, yet I know the niche is profitable, I get annoyed, I'm sure you know the feeling!
Thefore in this post I will be sharing a technique that I am starting to use more now for avoiding the masses yet still being able to profit in a great niche. The way I will be doing this is by targeting Google UK instead of Google USA. The UK get about 1/4 of the traffic that the USA gets, but that is still quite a large chuck of traffic and not something to be scoffed at.
UK Rankings
In order to rank your affiliate marketing sites in Google UK there are some things you need to do. The first and most important thing is to buy a .co.uk domain, or a .org.uk domain also, both rank well in the UK.
You can test this out for yourself, and you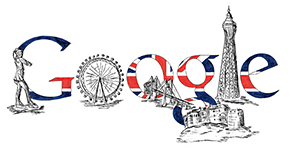 will see that when looking at Google UK listings, that there are more .co.uk and .org.uk sites than .com.net.orgs, because Google wants to give the most relevant results to their UK searchers, which makes perfect sense.
The next thing you want to do is sign up with a UK hosting company, so that you site is hosted in the UK, which has an SEO advantage, most probably because the site will load faster, but Google probably like to see local hosting also I imagine.
I found this UK host the other day: http://www.dataflame.co.uk, I'm not sure if they are the best but they seem decent, and that no affiliate link either, I'm just sharing my research.
Keywords
Before you do anything you need to check out the search volume in the  UK for the keywords you are considering. This is easy to do, just open the Google Keyword tool and when searching make sure you have the country location set to the UK.
The next thing you need to do is look at the keyword competition for Google UK, because this is where you will be targeting, so you have to check the sites out that rank there. I know that there are many ways to check SEO competition for a keyword, so I want go into that now, but the main things you need to look at are the backlinks the pages ranking in the top three spots in Google have and also their PR and title tags. I've included a quick video below to help with this:

So you can see that the UK has less competition for the same keywords, and that there are more UK domains ranking in Google UK. What this can mean is that you can get to the top of Google UK faster than you would for Google USA and essentially if you do everything else right, make money more easily! I have spent the last week looking at keywords in Google UK and am already planning a new site as a result.
That's all for today's update folks, hope you found that useful,
Matt Carter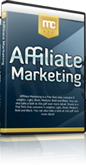 Hate your day job? Build an online business with my free 12 part internet marketing video training course now!
We take your privacy very seriously. Your email address will never be shared or sold.