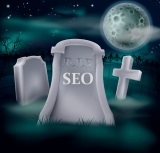 I'm sure I will ruffle a few feathers with this blog post, but what the heck I need to come out and say it "Is SEO really worth the time these days?"
Now before I explain myself I want to say a few things, first I want to hear your opinions on this so we can all learn from each other, and also I still do SEO, BUT no where near as much as I use to and only in certain situations which I will explain below.
A friend of mine contacted me the other day on skype and asked me about a certain backlinking service being offered, which was very expensive indeed, and asked my honest opinion if he should subscribe. My honest answer to my friend was this "Don't bother with SEO in your situation its a waste of time and money and not good long term strategy". As much as he probably was hoping for a different answer, I think he appreciated my honesty.
Thanks SEO It's Been Fun
Over the past 5 years SEO has done very well for me, it was my primary focus for a long time and I made a lot of money doing it. It use to be very easy to rank a websites pages for medium competition keywords and get traffic, which then was turned into leads or sales immediately. It was happy days for everyone involved.
However since Google began its relentless attack on the SEO community a few years back, where they first unleashed Google Panda, soon followed by Google Penguin, this all changed.
Yes I had a fair few sites slapped hard by these updates, enough so that I now don't plan any business activity that relies on organic search engine traffic for it to work. I now view organic traffic of this nature as an extra bonus and nothing more.
Now of course there will be the die hard SEO people out their that will claim they have never once been hit by a Google update, which I think is pure lies, that will tell you its still easy. However what they often neglect to explain is that with all these recent Google updates you need a labyrinth of hidden backlinks and underground black hat (they will say they are 'grey hat', yeah right) techniques to fool Google.
I don't doubt that some folks are still doing super well with SEO, but the question begs, for how long, are you really able to outsmart Google forever…I doubt it.
The major concern with SEO these days, is that you can pour a lot of time and resources into a great site only to wake up one day, and this has happened to me on more than one occasion, to find that Google has dropped your site and you've lost all of your traffic. You have NOTHING to show for your efforts and you most certainly do NOT have an asset.
However as much as I'm no longer "PRO SEO" this is only in certain circumstances and it also depends on your goals, which I will now explain.
When SEO Isn't a Waste of Time
Ok so like I said I still do SEO in certain circumstances, but only when it's not my primary source of traffic for a site or when I'm working with an authority domain, as I explain below:
Amazon Product Pages
As most of you will know, I've been getting into creating brands and selling on Amazon, using the Amazon FBA model. I think this method is fantastic and I'll be blogging more about this over the coming months for all of you.
In a nutshell this is where you create your own private label brand of a product and sell it on Amazon. When you do this you can do SEO on your Amazon product URL. Why do I still do SEO in this situation you might ask? Because I'm doing SEO on an Amazon page and that domain has HUGE authority with Google and the results are better than when doing SEO on a WordPress blog.
Not only that though, but you don't have to continually rely on your ranking in Google for your Amazon product page to make money. The reason for this is that using SEO to get you traffic will help you sell your product in Amazon, and as you sell more in Amazon, the product starts to rank higher INSIDE AMAZON, and once it does that Amazon has enough of its own traffic to sustain sales. This means you are not at the mercy of Google and their nasty algorithm changes.
Guest Posting Opportunities
I also still do SEO on existing sites but only where the sole traffic strategy is not SEO. In this situation I will be doing Adwords and other forms of traffic generation, sometimes even offline marketing, and do low key guest posting out reach to get good quality links over time for the website. This way I'm not doing high risk SEO, and over time I collect good links and the SEO kicks in eventually.
As part of this same strategy I'll also continually be adding new fresh content to my website and aim for topics where I can target relevant longtail keywords. By doing this, overtime the website will also collect more organic traffic from SEO, but again I do not rely on this for the website to be successul.
YouTube Videos
The exception to the rule when it comes to SEO is YouTube videos. I still find that YouTube videos done right do respond to SEO, and the sort of SEO that would get a website slapped silly. Why are YouTube video immune to slaps? I am not sure, but perhaps because Google owns YouTube and also the YouTube domain, like Amazon, carries a huge amount of authority.
You can use YouTube for a variety of marketing purposes, such as making affiliate sales and building email lists.
Summary
Some people will never let go of SEO, the reason being that the type of sites they build and services they sell don't work with paid traffic very well, especially the likes of Adwords. Your typical affiliate site will never go done well in Google Adwords, and the marketers that focus on these don't like to spend money on other forms of paid traffic. So they stick with SEO to the death, rather than find a different business model.  They choose to stay where they are comfortable and the service providers, software creators and backlink services, keep coming out with more and more tools and services that 'apparently' outsmart Google, and so the Merry-Go-Round continues to spin!
Before I close this post and open up for your comments, I want to leave you with this. If all you want to achieve online some extra cash to pay the bills or buy the odd toy here and there, then you might be ok with taking more risks as your goal is not building long term business assets. For this group carrying on and relying 100% on SEO for your traffic and hence revenue source is ok.
However for those of you who sincerely want to build a long term business that create assets and something you can sell one day, then I suggest you think differently and do not continue with SEO as the major source of your traffic and income. I've now resigned to the fact that you should never sell a site that relies on SEO for its traffic, its not fair to and people who buy these sites are crazy.
I have to say it took me a while to make this mindset change, but eventually I did and now I am building great long term assets which will serve me well for years.
That's my honest take on SEO these days folks, and now I open it up for your comments.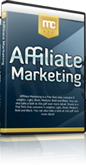 Hate your day job? Build an online business with my free 12 part internet marketing video training course now!
We take your privacy very seriously. Your email address will never be shared or sold.