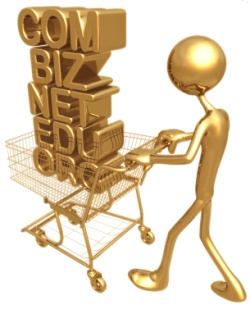 In this post I will discuss buying aged domains with page rank and the things you need to be aware of.
I have to give credit to my friend Terry Kyle (Terry's product: Best SEO Course I've ever used – affiliate link) who has taught me how to do this the right way!
Before I discuss how to buy an aged domain with page rank, I first want to discuss why this could be useful.
The fact is that search engines trust domains with age and page rank, so if you have a domain like this then it can be easier and faster to rank in the search engines. This is especially true if the domain has a Yahoo and/or DMOZ listing.
I've bought domains for as little as $40 that are PR 3 and listed in DMOZ, so it's not that expensive, but you do need to know what you are doing.
When buying a domain from someone, the most important thing to do is check that the domain has not been dropped. What this means is that the domain has not expired at some time in the past and not been renewed by the owner. If this has happened, most SEO experts will agree that the domain has lost a lot of its value.
The best way to check if a domain has been dropped is to head over to www.domaintools.com and use there free service to check the domain out. The image below is an example of what domaintools shows you when you find a dropped domain.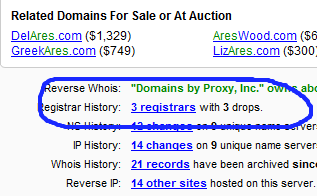 You can see in the blue circle that it reads, "3 drops". This to me is a domain that I would not consider buying, as you run the risk of the domain losing it's page rank on the next Google update.
Another thing you need to do is check that the page rank is valid, and you can do this by doing a quick Google search like this: info:http://www.domain.com
You replace the URL with the domain you are looking at buying, and also test it without the www. What you are looking for is that the first result that Google has is the actual domain itself and not some other domain.
The reason you would do this is because some dodgy domain sellers will redirect page rank from one domain they own to another, so it gives the domain it's page rank, but then they remove it once you've bought it. This may leave you with a page rank zero domain!
Here's an example of a fake page rank: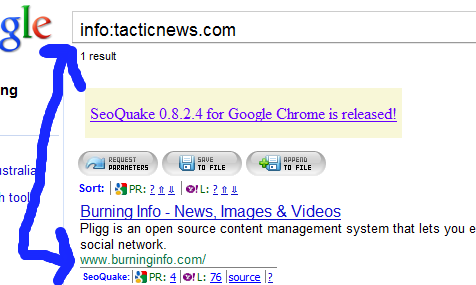 In the example above you can see that I searched for info:tacticnews.com, however the first result that Google has is for www.burninginfo.com. This shows me that tacticnews.com is a forged page rank domain, and one I would not buy.
The other thing to check is the quality of the backlinks that the domain has. You can do this with any link checking tool, or even Yahoo site explorer. But just make sure you search for good strong backlinks, and not a whole bunch of low quality garbage links. You want to aim for at least 2 or more links to the domain that are of higher or equal page rank.
The reason for this (again thanks Terry for pointing this out) is because if by chance one of the links was removed then your domain should still hold it's page rank because there is another high page rank link still in place.
One more thing that you should do when deciding whether to buy a domain or not is check and see if any of the inner pages of the site have page rank too. You might be looking at a PR 4 domain, and find that there a several inner pages that also have PR 4. This is very handy, because all you need to do is recreate these pages and you can use them.
To check if inner pages have page rank, all you need to do is search for the domain in Google like this:
site:http://www…..
However you also need to have the free firefox plugin called SEO Quake installed and switched on. The reason for this is that it will show you the page rank of the results. In the example below I have shown a domain that has home page of PR 4 and an inner page of only PR 0, but it still illustrates my point.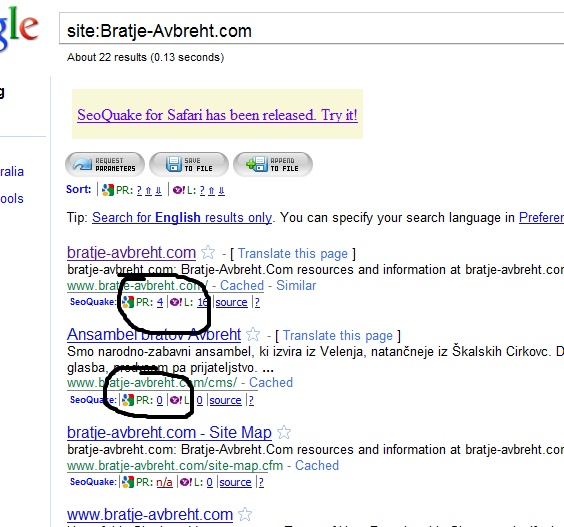 Anyway I hope these lessons on buying aged domains was useful for you, I don't have room in this post to go into detail about why and how you can use these domains, because there are many ways. However if you are truly serious about SEO, I can' t stress enough how great Terry Kyles course on SEO is.
If you want great SEO rankings for your keywords, then just grab Terry's course here: BEST SEO COURSE EVER (affiliate marketing link)as it's simply brilliant and I use it myself. (I stayed up until 2am two nights in row reading it…I don't normally do that!)
All the best
Matt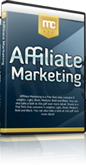 Hate your day job? Build an online business with my free 12 part internet marketing video training course now!
We take your privacy very seriously. Your email address will never be shared or sold.