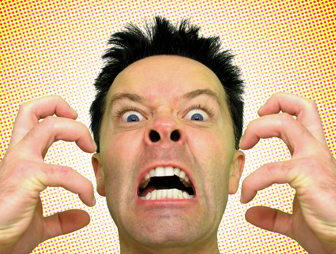 What Does Media Buying Work For?
The example I showed above was for an affiliate selling a weight loss product, however you can use media buys for selling your own product, whether it be a digital one or physical. It works for lead generation sites, where you are either building your own email list or making money directly from your leads, much like a CPA offer works. Essentially it works for anything you're doing, it's just a traffic source at the end of the day, BUT it does have some attractive advantages over SEO, which I'll explain below.
The Pros of Media Buys
The major advantage of this form of traffic is that it's instant traffic, so you don't have to wait months and months like you do with SEO. The other thing I like about this is that you don't have to build extremely high quality sites like you have to when doing SEO. If you want to avoid a Google Panda slap, then you really have to focus on creating great sites, with lots of useless content for the visitors, to encourage them to click around your site. This takes time, as you have to write a lot of articles, and have a well designed site, with great navigation. So essentially you are immune to any Google updates when you don't rely on Google for your traffic.
Some further advantages are that you don't have to build a single backlink, which is one of the most time consuming, and increasingly difficult aspects of SEO. Google Penguin looked at the quality of backlinks that websites had, and one can safely assume Google will be continue in this vein with future updates.
Don't get me wrong, I still do SEO, and I'll continue to do so,  all I'm saying is I find media buying an attractive alternative traffic stream for these reasons.
The Cons of Media Buys
Of course there are always things to consider, and when it comes to media buys, you need to realize that you're paying for the traffic, so you do have to have some money upfront to invest. You don't need much though, as few hundred is sufficient to get started. You also need to understand how to test if things are working or not, and know what to fix if they're not. Like anything it comes with practice and experience. One other thing to consider is that you should really change your banner ads on sites that are working for you, as the traffic to these sites will eventually suffer from 'banner blindness' which means they will no longer pay attention to your ads if they have seen them before.
Media Buying Academy
I recently came across a course that teaches how to do media buying, and I must say it's a brilliant course, taught by marketing pros. I also negotiated a pretty sweet deal for my readers, which is a $198 discount off the sale price. So you guys can snatch it up for only $99, total bargain.
This course goes into detail about the whole media buying strategy, and is actually taught at Baylor University, so you can rest assured it top notch stuff. When you purchase the course they teach you how to first profile your target audience, by doing demographic research, and they show you to use lots of cool free tools to do this. Then you'll learn how to find sites to potentially place banner ads on, but not only that, they also teach you how to analyze whether a potential site you find is a good one to go for, as they have a series of criteria they assess sites against.
You'll also learn how to get banner ads created, how to track and test for conversions and also how to use ad networks. All in all I thoroughly enjoyed going through this course myself and am currently in the process of setting up media buying campaigns for some of my sites right now as a result.
To make most of the $198 discount, and grab Media Buying Academy for just $99 please click this link – Media Buying Academy Special Discount Link
Also Mike the creator of this course was kind enough to allow me to give you guys free video which you can download below to get a flavor for the course. That video is of a campaign he ran which made him $7,000 doing what he teaches in the course: Download Video Here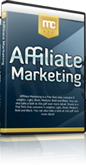 Hate your day job? Build an online business with my free 12 part internet marketing video training course now!
We take your privacy very seriously. Your email address will never be shared or sold.