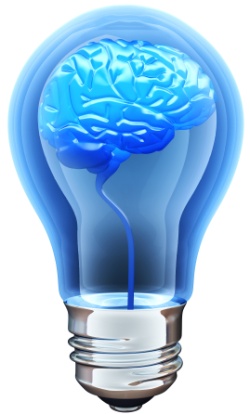 Hi everyone,
I hope you are all well and enjoying 2010 so far!
To kick things of this year I thought it would be a good idea to share, perhaps one of the biggest lessons that I have learned in my online marketing career, and that is to work smarter and not harder.
So, in this post I will be sharing with you some tricks that you can use, to ensure that you get the most out of your marketing, and work smarter than the bunch!
I see a large number of newbie internet marketers, in their over zealous enthusiasm to make money online, race in, head first and build websites that target any keywords they can think of.
Next they virtually burn themselves out doing SEO or burn their bank accounts out on Google Adwords, and sadly often to little positive effect.
One of the major reasons behind this, is that what most people fail to realize is that even if you have two keywords that get the exact same search volume, and are both directly related to the niche, and even be quite similar, they may not necessarily convert to sales at the same rate.
So with that said, it is a good idea if you're an SEO marketer like myself, to test your keywords before you launch into a full blown SEO link building frenzy. This way you make sure you are targeting the highest converting keywords.
To do this you can set up a Google Adwords campaign and send traffic to your pages, using the keywords you are considering targeting for SEO and see what the results turn out like.
Some of you might not want to do this, as it can cost you anywhere from $50-$300 to test, but what you need to factor into the calculation, is that if you are targeting a keyword that converts at three times the rate of another one, then you will actually be saving money in the long term.
If you do have the cash to spend, another way to do this is to use PPC Spy tools and see if other marketers in your niche are using these keywords, and also what others, and for how long.
However I always like to make sure there is a free option available for everyone, and there is, that being your common sense!! You can have an educated guess at what keywords will convert to sales better than others, by just thinking about the mindset of the person who is typing that keyword into the search engine. I have mentioned this point before but it is so important that I really need to stress it again and again.
I like to refer to this as, how far down the sales line the person is. For example if they are ripe and ready to spend, then they might be typing words like: Buy XYZ, XYZ Review, XYZ Product, Best XYZ, XYZ Scam.
Obviously XYZ  stands for the niche word, here's an example : Buy Forex Trading Software.
However using the above example, the keyword: 'Forex Trading Software', would not convert as well as say: 'Buy Forex Trading Software'. Its not that difficult to spot a keyword that a person, closer to pulling out their credit card, ready to buy is typing into the search box. However you would be surprized how many people just focus on the search volume, and don't use their common sense, and consider the conversion rate.
One last point I want to add also, is that if you are working with a network that assigns you an affiliate manager, then do not be shy to ask them for as much information as you can, because they often have great statistics on how well different offers are converting on their network, and believe me this info can be like gold!
So in summary, one of the biggest lessons I learned in my career as an online marketer is to target keywords that convert. In fact with some really great converting keywords, you might only get 10 visitors a day only, but it can be the equivalent of 100 from another keyword.
That's all from me, so remember to work smarter and not harder in 2010 by choosing your keywords carefully, you'll thank yourself in the long run.
All the best
Matt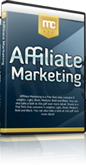 Hate your day job? Build an online business with my free 12 part internet marketing video training course now!
We take your privacy very seriously. Your email address will never be shared or sold.