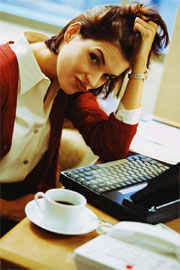 I have found that the number one question that new affiliate marketers ask is "what product should I promote?"
To be honest its a fair enough question to ask for a newbie and one that I asked myself when I started out. So what can be said about finding the perfect product to kick start your online career with…?
Before diving in into this though I feel I must say one thing that I realized in  my own journey, and that is when you start your online career you are investing in your education, and a very wise investment it is.
You see people spend 10's of 1000's of dollars happily going to University to get a degree, which takes three or more years to complete and doesn't guarantee a job at the end of it either. My point is that, yes, there are certain criteria to look for to know what a good product to promote is, whether through SEO, PPC etc…but if you get it wrong first up don't despair because you are learning some valuable lessons that are taking you one step closer to cracking it, nothing is wasted!
It's the people that have this mindset and attitude that do well online. I have seen countless people have a go and start launching an affiliate campaign with high expectations, only to watch it flop and lose money. There's nothing wrong with that because you take what you learned from that set back and do better the next time.
OK so what to look for in an affiliate product:
Serious Need: Choose a niche that has customers who have a serious problem that needs fixing. These are the niches where people are going spend their cash a lot faster! For example someone suffering with severe Acne, or really bad Psoriasis. The problems these customers are facing is effecting the quality of life and they will pay for solution very promptly.
Market Research: Another approach to finding a niche and a product to promote is to do good market research and find openings in the market. One of my favorite tools for this is Market Samurai. This tool tells you the Search Engine traffic you can expect on a given keyword, and the amount of competition for this phrase. It also goes one step further and gives you are breakdown of the top ten Google positions, telling you what their On and Off page SEO is like. Such as how many links they have coming to the page, domain, and the use of the keyword phrase in their meta tags.  This can be a good way to assess what keyword terms you have a good shot at ranking for and where the gaps are.
Fragmented Keyword: perhaps one of the biggest mistakes that newbies make is going into a niche that does not have a lot of variety or longtail keywords. If the topic of the niche can be described using a number of different core keywords then you can bet that the keywords list is going to be huge. This is why 'Dog Training' is a common example in Internet Marketing circles. You see the keyword dog can be represented by the different breeds and then the problems attached to the pain, such biting, scratching, barking can once again multiply the keyword list. Other good keyword multipliers are states and city names too.
Leave The Big Boys Alone: Once you found a niche with a decent variety of keywords do your due diligence and find out where the traffic is. Upon doing this you need to know that going after the most searched terms is not always a smart thing to do when you are new. You are much better off going after lower competition keywords that you actually have a chance of dominating. You may have to go after a few more of them but it will all add up eventually.
Clickbanking It: When you have a rough idea of some niches to enter go to Clickbank and choose a product that has a gravity of 50+. This sort of gravity shows that their are other affiliate making sales, so is a rough indication that the product is good has a decent converting sales page.
CBtrends.com: Its always worth doing you homework on a clickbank product you find to see what the history of the product is. CBtrends allows you to look up clickbank offers and analyse their performance over time. You can see if increasing or decreasing number of affiliates are promoting this product. If the numbers are consistantly heading down, then it may look like this offer is a sinking ship and something to consider.
Consider the back end: Although not as important for a complete newbie, you may want to consider the Backend sales potential of a product. You see if there are more related products that you can sell to the same customers in this niche then you increase you chances of making sales. You can do this is a few ways, the easiest being to be affiliated with numerous Clickbank offers and building review style landing pages, where you review products and provide your opinions. The other way to sell to customer over and over is to move them into your sales funnel by promoting through email. In this situation if you do not necessarily need to make a huge profit off the front end product because you will eventually make more sales from the same customer.
Economic Times: If there is one thing that I learned from my years in the business world is that whenever a depression hits somebody always wins! What I mean by this is that high ticket items or the elite brand in a market lose out the biggest. However the budget brands often turn over big sales. This is something to consider in the current economic climate.
Just remember you are investing in your education with everything you try, so if you fail it's all good, just keep going!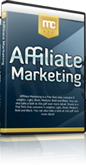 Hate your day job? Build an online business with my free 12 part internet marketing video training course now!
We take your privacy very seriously. Your email address will never be shared or sold.