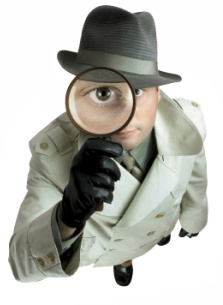 Hi Everyone,
In this weeks post I am going to stick to the theme of working smarter and not harder, and I am therefore going to show you a very simple and effective way that you can leverage the work of your competition, and also get some very valuable links from .edu and .gov domains.
Building back links to your website is absolutely key when it comes to getting good search engine rankings. However if you have spent any time doing this you will realize that it can be hard work.
However there is are free ways that can help you see what your competition have done, in regards to back linking their sites, and that is by using search strings in Yahoo.
The first thing you want to do is get a few url's of your top competitors and for example purposes let's use this site: www.barkbuster.com. What I would do is then type this into Yahoo: link:http://www.barkbusters.com

Below is a screen shot with an example of some results:
Keep in mind that when you are searching like this, if you are searching for a professional well established site, you will find that a lot of the links, .edu and .gov included, are natural links and therefore it will be tough for you to get links from these sites.
However if you search for a typical affiliate websites back links then it is a safe bet that these links will be all forced and therefore there is every chance that you can go off and create a link there also! What I mean by forced is the website owner went off and created them, so they didn't just get linked to naturally from other sites.
Government and Education Links
Not long ago I did a post on how to search for blogs and forums that were on .edu and .gov domains, which I hope you found helpful, and below is another example of how to to this. All you need to do is type these strings into Google:
site:.gov blog
site:.edu blog
You can also add you niche keyword before the word blog to find specific blogs to your niche , but to be honest I find this narrows the search field too much so I rarely do it.
By typing this into Google the results are for government and education domains that also have a blog. Where there is a blog there is often comments, and that is where you want your links to be.
Oh and if you are really lucky you might find a military domain to get a link from: site:.mil
Now you may also want to find forums on these domain also, so one way to do that is to search on:
inurl:edu forum
inurl:gov forum
What you have to realize is that finding these blogs and forums that will allow a link to your site can take time, but you have to remember that these links are worth A LOT more for your search engine results than regular links.
Also if the links you do successfully place are 'No Follow' then don't be discouraged, because many leading SEO experts agree that 'No Follow' from these trusted domains still getting indexed and help your sites rankings.
My last point before I finish this weeks post, is that once you find a site that you want to post a link on, make sure you use the Google Advanced Search technique that I talked about a few weeks ago. If you missed it then here is the link to that post: High Page Rank Links
These are just some ways of searching for back links, there are many more, but this should help you find some useful links for your sites.
Have a great day!
Matt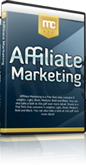 Hate your day job? Build an online business with my free 12 part internet marketing video training course now!
We take your privacy very seriously. Your email address will never be shared or sold.