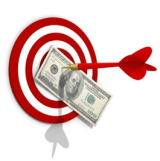 Multiple product niche
Ideally you want a niche where the subscribers to your email list will buy more than one product from you. Keep in mind the products need to be good quality, so make sure before jumping into a niche that the products are a quality. The last thing you want to do is compromise your reputation by promoting garbage.
Product or Store Creation Potential
Although not essential, it is a good idea to ask yourself whether you could create your own product in the niche or if not a product perhaps an ecommerce store further down the track. I started doing affiliate marketing in one niche (not the I.M. niche) and now have progressed to having a store and making my own products in it also. This project is something I'm now pouring a lot of resource into now.
Community focused
This last thing I push people towards is building a community in a niche. I recently did a blog post on this here – creating a movement. If you take the time to position yourself as the authority in a niche and end up having a community following then you're building yourself an asset, which will be well worth it. This takes time and hard work and is why most people don't bother, but I can tell you that is definitely works.
I hope you found this overview on how to choose a great affiliate niche helpful!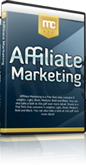 Hate your day job? Build an online business with my free 12 part internet marketing video training course now!
We take your privacy very seriously. Your email address will never be shared or sold.