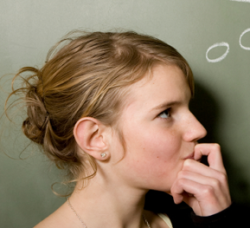 Hi Everyone,
I like to provide as much quality and practical advice in my posts to assist my readers to reach success with their online marketing, and in today's post I will be continuing with this trend, however with a slightly different twist.
I am going to introduce some extremely important marketing concepts, that I think are more important in the long run and will play a bigger role in your overall success than immediate practical techniques.
With that said we will be discussing the Marketing Mindset of successful entrepreneurs.
If you are like I used to be, then you might read that last sentence and think, "Boring! just give me the immediate marketing tactics, I don't care for these wishing washy, you can do it, pep talks"
If so, then I seriously think you need to challenge your thinking and read this entire post, as what we are about to discuss could be the difference between you reaching the internet lifestyle of true automated residual income, or struggling to make a few sales through Clickbank.
Indecision Is a Road Block
I meet quite a few people online and offline, who are trying to grow businesses, yet when I ask them what their goals and burning desire is, many don't really have an answer.
Usually it is something along  the lines of "I just want to get rich". Now their is nothing wrong with that I suppose, but it's the people that know precisely what they want and have a clear goal in mind that tend to do much better.
You see when you know what you want and you are determined to get it, and you have begun to condition your mind to do whatever it takes to get there, then fear and disappointment are not such a formidable opponent to you.
The great philosopher of success Napoleon Hill wrote:
"Do away with indecision soon and choose a definitive goal"
Once you have a clear goal that you are aiming for you will be able to focus your efforts on it, ignore distractions and only spend time on things that will help you move towards that target.

Think About What You Are Thinking About

Hill had some interesting theories, developed from his years of networking with some of the world's most successful entrepreneurs. In his book "Think and Grow Rich" he states that: "Your thoughts control your actions….It is no more difficult to aim high in life and achieve prosperity, than it is to accept a life of misery and poverty"
Although I don't agree with this statement completely, as some circumstances in parts of the world today make it increasingly difficult to achieve financial wealth, however if you live in a first world country, you may have every opportunity to reach success. What you think can play a huge role in what you actually achieve.
You may well be wondering what on earth I am getting at here, and how this post is related to internet marketing, so let me explain.
Making money on the internet can be challenging, we all know that. I am a little wearing when people offer me a magic formula that requires me to do nothing and get rich, as I am sure you are. However reaching success online is most definitely achievable, and creating a lifestyle where you call the shots and work on your terms, is well within anyone's reach.
However your thoughts and what you believe about yourself play a big role in what you can achieve.
Yes People
One of the biggest lessons I learned in my marketing career, was to always have a 'yes' attitude. By this I mean having a positive outlook, so when a situation occurs that could potentially be a problem or obstacle, you look for the positive in it and immediately look for the solution to overcome it.
This is something that I struggled with early in my career, as I would often react negatively to challenges and resort to a place of learned behavior where I would somewhat wallow in the misery of the situation. However I noticed that some of the most successful people I knew online, would react very differently when they faced potential set backs, and that was that they would immediately look for a solution and move forward.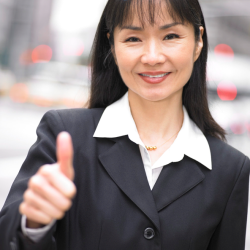 A positive outlook will keep you in a prime state to handle problems when they arise, because believe me they will arise, time and time again, and the only thing that can change is the way you manage them.
'Yes' people remain positive and when they face a problem they overcome it quickly and keep  moving forward. Where as a negative person almost subconsciously want to stay in the problem, voice how unfair the problem is and pull as many other people into the problem as they can.
This attitude is counter productive and if you lean towards it, then it may be something worth looking at. If you remain positive and have a 'yes' attitude you will also find that you attract people into your life that will want to work with you, and this is another crucial element I will discuss in a moment. However if you are always negative and complaining then you will just push people away.
Positive people with a burning desire are not concerned about finding fault in other people, cutting corners, wasting time or discouraged by temporary set backs.
Making money online is all about 'skill', the more skill you have the easier it becomes. However acquiring these skills can take a lot of trial and error, disappointments and frustration. Your first attempts will most likely fail, as mine did, yet you must see these set backs as stepping stones to success.
It is the people that remain positive and look back at a failure as a great learning opportunity and view their position after a set back as actually one step closer to their goal, that will actually end up reaching that goal.
So my question to you is, 'what is your attitude like?'
Persistence
One of the world's most successful businessman, Andrew Carnegie, who generated huge amounts of wealth in the US steel industry said: "Persistence is to human nature, what carbon is to steel, without it you are doomed to fail with it nothing can stand in your way"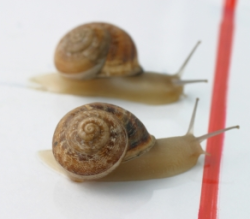 In the age we live in of instant gratification; such as microwaves, buy now pay later, lose weight without exercise etc… our minds are trained to wanting things instantly.
This mindset in business online can pose a problem, because people want a full blown profitable internet businesses but they don't want to work at it. They want an instant business delivered to their inbox. People with this attitude, lack persistence and tend to be the ones that fade away and don't reach their goals.
Sometimes though, marketers promote their products, to appeal to the lazy mind, in order to stimulate the motivation needed to get people to take action, and I don't have a problem with that, because I would rather be given a push and fail, than be skeptical and never even try, that is a much worse tragedy if you ask me. After all each failure is a just one step further to reaching my goal.
When you start an internet business you will be faced with doubts, fears, negative people, perhaps even ridicule, and you will sometimes want to give up and resort back to your comfort zone of the life without risk. However if you want to reach your goals you must be persistence, and you will get there.
Two Heads Are Better Than One
The next critical element to reaching success online, is two find like minded people and work together with them. I can't stress how important this has been to my success online. If you try and be a lone ranger and make it all on your own, you may well get there, but I assume a lot slower than people that work smart and team up with others.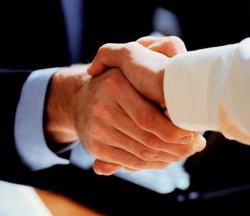 Now I am not meaning that you should go out and find an official business partner, but I do mean that you should develop a network of friends that have similar goals, whether that be affiliate websites, making money on Ebay etc… and regularly share ideas.
To quote Hill once again: "No two minds come together without, thereby, creating a third, invisible, intangible force which may be likened to a third mind"
I think that sums up my point pretty clearly. So if you are not working with other people online, then make point of starting to develop friendships in forums and on blogs. By doing this you will learn a lot faster and reach your goals more quickly also.
Think about it, if you share ideas that work and tricks you have learned with people and they do the same back for you, then you will learn things much faster.
Offer to help people and be a 'yes' person always, and you will find that you will attract people into your life that will be happy to work with you. I receive a lot of email from people everyday, and I can't help but be amazed every now and then by a few of them, as the tone in some emails is quite astounding, and I can tell that they have not grasped this crucial aspect of business success.
The type of emails I am referring to read something like: "Matt where is this….", "Matt I want my…..now!!"
I am here to serve the people on my list, and to be honest I don't mind the odd demanding email because I understand the frustrations that people go through, however I don't really want to go out of my way to help people like this above the norm, as to me it would be way to much of a headache.
So I encourage you to be a 'Yes' person and also start working with people towards your goals.
Keep Taking Action
When I was student I used to look up to an older friend/boss of mine that was an entrepreneur. I noticed something about him that was different, and that was that he would always have a go at new things and was never afraid to fail.
He owned several very successful restaurants, and one particular situation stayed with me to this day. This guy sold  a particular restaurant, made a tidy 7 figure profit, and the next week I saw him at the local area street festival selling remote control cars at a stall he had set up!!!
I was amazed and I asked why he was doing that. He replied saying "because I wanted to have a go at something different, so I did!!" You see he didn't care what people thought of him, and he wasn't controlled by fear, and he made millions as an entrepreneur and still does.
So I encourage you to take action, and don't be controlled by fear of failure and you will reach your goals.
As always I would love to hear from you all, so please feel welcome to leave a comment and share your thoughts.
To your success!
Matt Carter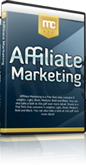 Hate your day job? Build an online business with my free 12 part internet marketing video training course now!
We take your privacy very seriously. Your email address will never be shared or sold.