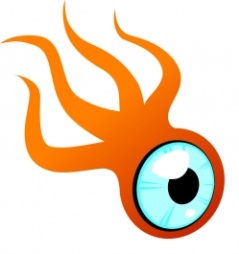 Most of you will probably know the giant web 2.0 site 'Squidoo'. The site was created in 2005 and like many social interactive sites, had a vision of community and free information.
Squidoo increased in popularity rather quickly and caught the eye of the Google bots in no time!
Budding internet marketers recognized the value in gaining links from Squidoo for SEO, and of course unfortunately there are always a few that push the boundaries too far, and these guilty ones built a small empire of Squidoo back links to their websites.
As a result people started seeing websites fly up the search engine ranking, however not long after they also watched vanish.
Why? Well Google as always was on the ball and introduced what was know as the Squidoo slap. This is where Google no longer placed as much value on multiple links coming from multiple Squidoo lenses to the same website. For some this meant their website going from the front page of Google to page 100 overnight.
You may be wondering why I am telling you this. Well Squidoo has announced that they are about to do a massive cleanup of their own website and have consequently changed the rules, so if you are using Squidoo then you will want to read on.
I am not going to go into all the details of what Squidoo are doing, however if you want the full report you can read it here: Squidoo Policy Update.
However the following topics are on the Squidoo radar and what you should consider
————————————————————–
1.) No Spam
2.) No X Rated or Porn
3.) No Junk Topics
4.) A New Limit On Overly Promotional Lenses
5.) Plagiarism
—————————————————————
Now I realize that not all of these topics will concern you, however if you are using Squidoo as a platform for affiliate marketing then number #4 is worth noting.
If you read the guidelines further they state that:
"If you have more than 9 links to the same domain on a single lens, your lens could get locked for review."
Now to be honest I don't know too many people that would have 9 links to the same domain from Squidoo these days anyway. However you may also want to keep in mind that some websites Squidoo has blacklisted. For example: Reverse Phone Lookup and Adultfriendfinder sites, and if your lens link to these sites you may be marked for review immediately.
All that said and done, Squidoo is still a great tool for internet marketers and I encourage you to participate. However keep in mind that it is just that, a tool amongst many and should not be overly emphasized or misused.
Links from Squiddoo still do grab the attention of the Google bots, but a smarter approach is to use these links in conjunction with a other web 2.0 sites. So you could consider building a network of your own web 2.0 sites that all link to each other.
For example: Squidoo—-Tublr—–Ezines—–Yoursite.  Google prefers to see a variety of links coming into your site and by creating your own mini nets like this your site will benefit much more.
Also keep in mind that Squidoo and other large social sites are a great source of free traffic, and if you spend the time creating quality content then you will be rewarded with more exposure.
Hope that helps!
Matt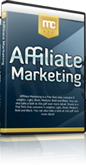 Hate your day job? Build an online business with my free 12 part internet marketing video training course now!
We take your privacy very seriously. Your email address will never be shared or sold.