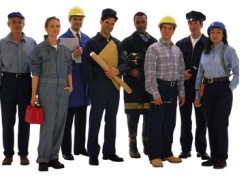 In this post I'm going to provide some very practical outsourcing tips for Internet Marketing. I'm doing this more and more in my own business, and have learned some things that I want to pass onto you guys, so you can get the most out of your own outsoucing.
Having a varied readership to this blog, some people being complete newbies and other having more experienced, I think it's a good idea to first explain what Outsourcing is. Outsourcing is where you pay someone else to do tasks for your online business that you don't need to be doing, so that you can move your overall operation forward much faster.
What to Outsource?
The first thing you need to decide is what to outsource. Now this will vary, depending on what marketing approach your pursue in your business. However some of the main things that I outsource are link building and article writing and spinning. I also outsource graphic design too, but this is not on a regular basis.
When to Outsource?
Often people ask me if they should outsource jobs for their business straight away, and my answer to this is "no". The reason I say this, is because in order to get the best result from your outsourcing, you need to know how to do the tasks that you want outsourced first.
Before I outsource any link building or writing job, I always make sure that I have done the task myself. Before I hired any staff to work for me, I did everything myself. I wrote and spun all my own articles, built all my own links and websites.
There's two reasons I do this. The first one being, that if I have done the task myself, I know how long it takes to complete, and number two, I know what kind of results to expect. By doing this I know what is reasonable to expect from my outsource staff.
Not only that though, you can also offer advice and solutions to your workers if they are finding the task difficult, as you'll have experience doing it, and be aware of the common difficulties and how to overcome these. I also advise people to wait until they are making money online before they outsource any tasks.
When you are starting out in Affiliate Marketing, it is important to keep your costs low and your profits high. So hold off on the outsourcing until you can see money coming in, and it doesn't have to be much, what is more important is that you know how you did it and could easily make more money if you replicated what you did.
One lucky sale is not really a good indication that you have worked out a good system to replicate.
How to Outsource?
Once you are ready to get some outsource staff working for you, I recommend that you go over to Odesk, as they have a huge number of workers for you to choose from, and they can work for you on a per project basis or ongoing. That link to Odesk is an affiliate link  by the way, however I am a user of this service so believe me it's quality.
I HIGHLY recommend that you look for people in the Philippines, as my experience with workers from here is very good.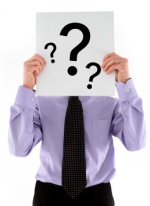 However make sure you read their background information carefully and select people right for the job.
When you have shortlisted a few people that you think will be good for the job, what I recommend you do next, is set up a 30mins test for them to complete, so you can assess how competent they are and how well the follow instructions.
One of the best free tools to help you communicate with your workers is Jing. I did a post on Jing recently and I recommend you read that to learn more about it: Using Jing.
Also I always request that my outsource staff be available on skype, so that if I need to contact them with changes or feedback, I can do so easily.
My closing outsourcing tip is to make sure you check the work of your outsource staff early on. Don't make the mistake of waiting until they have done 20 hrs for you, and then review their work. I'm only telling you from experience, because I have had a few disasters in my time. So make sure after the first day of work, that you get them to send you what they did.
I hope these outsourcing tips for Internet Marketing were helpful!
Regards
Matt Carter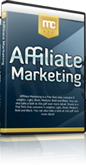 Hate your day job? Build an online business with my free 12 part internet marketing video training course now!
We take your privacy very seriously. Your email address will never be shared or sold.