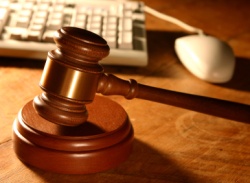 Hi Everyone,
With the new FTC guidelines kicking in Dec 1st 2009, I thought it would be a good idea to share my thoughts and the practical steps that I am taking with my sites to ensure I am coming into line to what the FTC require.
Before I do though, I must say that I am not a lawyer and therefore the information provided in this post is my opinion only and not legally binding. It is solely your responsibility to ensure you interpret the FTC guidelines for yourself. Here is a link to the FTC site for you: FTC Guidelines and also read the guidelines here: FTC PDF
The first thing that I want to say is that I personally think that what the FTC are doing is a good thing, and I support it. After all they are essentially cleaning up the internet and removing dodgy non-transparent websites.
I don't think it is fair when you read a so called testimony about someone's experience with a product that is either completely false, or an extreme example and no way likely to be the result the average user would experience.
The classic copy writing technique of telling a story along the lines of "I struggled with XYZ also, and I tried everything but nothing helped, then I tried AFFILIATE PRODUCT, and it fixed XYZ immediately, you should try it too!!", I feel is now a thing of the past, and rightly so.
Everybody, and I am sure you included, want a fair deal and to be told the truth, and this new policy from the FTC demanding transparency is only going to create that for us all.
Although the Big Gun websites will most likely be the target of the FTC first, it does not mean that small affiliates are exempt, and if you do get a fine from the FTC they are $11,000 each violation, so not something you really want to be messing with. However you do get a warning first apparently, but best not to go there I think.
Just in case you live outside of the United States like I do, please don't be fooled into thinking that these new rules don't apply to you, because if you are marketing to someone in the United States then you are liable.
What Am I Doing?
Well to be honest with you, my affiliate sites never used falsified examples and testimonials, because I never felt right about them. However I did have, until recently, affiliate links in the pages of my sites that did not clearly explain my relationship to the merchant, ie. that I get commission from this relationship.
Therefore from what I understand of the FTC new guidelines, is that they require affiliates to disclose all their links and inform the visitor that their links are in fact sponsored links, and also disclose if they have never actually used the product they are recommending.
Here's a video from the FTC themselves:
Sounds fair enough to me. So what I have done on my websites is place a sentence underneath each affiliate link that says: 'The above link is a sponsored affiliate link, the owner of this site is not a bona fide user of this product" I must also give credit to Mark Ling from Affilorama.com who helped me with this process.
So if you have not actually tried a product then you must make that clear so that the visitor to your website is aware of that, and they are also aware that you get paid commission from the merchant for recommending their products.
If you are a product owner then there are some more things that you need to know and once again I encourage to read the guidelines for yourself. However one key thing that I took from the guidelines is that the use of testimonials has changed. You are no longer allowed to include a testimonial and simply state that the result may not be typical, and the FTC now require 'Generally Expected Results'.
From what I can gather 'Generally Expected Results' are scientifically proven, with data, and reflect an average result for a certain number of people tested. So you can no longer place any testimonial you like on your websites, and instead must do the required testing, and if you can, then include 'Generally Expected Results'.
Check The Merchants Out!
As an affiliate you can also be held liable if the merchant that you are recommending is not meeting the guidelines of the FTC. So make sure that you review the merchants claims and ask them also if they feel they are inline with the FTC rules.
What Sites Should I Be Updating?
The most simple and safe bet is all your sites. Whether they be on social media sites like Squidoo, or Twitter posts, or WordPress blogs, it doesn't matter, you still must be transparent.
However if you have banner ads on your site, that are clearly advertising then apparently these are fine and do not require any further disclosure, because they are considered obvious advertising and one would assume that the website owner is receiving some form of payment for including the advertisement.
That's all from me, and once again I am not a lawyer so please read the guidelines for yourself.
All the best
Matt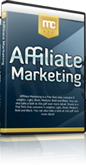 Hate your day job? Build an online business with my free 12 part internet marketing video training course now!
We take your privacy very seriously. Your email address will never be shared or sold.