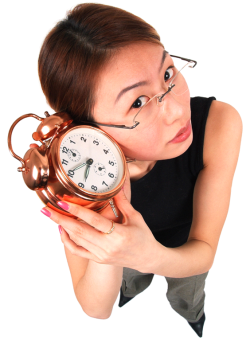 Hey Guys,
Perhaps one of the biggest lessons I learned early on in my internet marketing career was the concept of time being the most precious resource I had.
There is only 24 hours in everyday and that we can't change, however what we do with our time is within our control and must be managed well in order to really be successful online.
The secret to managing your time well online is grasping the concept of leverage. This is where you pull on other resources, such as people and software to perform tasks for you.
By doing this, you can focus on other tasks and move your operation forward faster than if you were to do everything yourself. This is what great entrepreneurs like Richard Branson and Bill Gates are extremely good at doing.
I notice that a vast majority of newbie internet marketers take a while to grasp this concept, and it can be the crucial difference between someone who makes a full time living online and someone who struggles to make a few sales here and there. I liken it to trying to run in a swimming pool, or drive your car with the hand break on, you may still move forward but it will be a lot slower.
With that said let me now provide some advice on how to leverage your time effectively and produce faster results online.
Control Freaks Will Suffer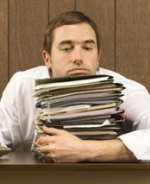 Before I provide some practical solutions for outsourcing tasks and increasing your efficiency I first want to discuss the importance of NOT being a control freak.
If you are like me then you will suffer a slight case of perfectionism. Most people laugh about this and think "oh that's great that you make sure everything is perfect every time", however I disagree, because although running a tight ship is good, being a perfectionist can actually be detrimental to your success!!
How can that be? Well what I battled with for a while was spending too much time going over every small detail to make sure everything was 'perfect'. However this was eating into my most precious commodity, TIME!! By eating into my time I was essentially eating into my profits and hurting my business.
Now I am not suggesting that you do a less than acceptable job on your websites and other marketing tasks, but if you suffer from perfectionism and go over everything with a fine tooth comb then be aware of the effect it can have on your time.
The other problem that control freaks/perfectionists can suffer is not wanting to relinquish any of the jobs to other people, because they fear that the job won't be done well unless they do it themselves.
If this point strikes a chord with you, then you are going to have to fight this and learn to outsource tasks. However don't worry because I am going to provide great tips for helping you select top quality out source staff for very reasonable prices.
What Tasks Should You Outsource?
The next steps you need to take are working out exactly what tasks that you should outsource. Now this will vary depending on what your personal skills are and also what you actually enjoy doing and what you don't.
I for one am not a big fan of writing content. To be honest I hate writing articles and content for websites, especially if it is on a  topic that I have no personal interest in. So one of the very first things that I started to outsource was the content creation for my websites.
I will never forget how nice the feeling was, to be able to simply write an email requesting that 20 articles were written for me on specific keywords that I had researched. After I sent the request, within four days I had all my content for a 20 page article site ready to simply cut and paste into my html editor.
By doing this I was able to focus on other marketing tasks for the site, such as the SEO and as a result the website was profitable in half the time and paid for the outsourcing fee very quickly.
Other tasks that you may want to consider getting other people to do are:
Graphic Design
Keyword Research
Link Building
Copy Writing
Content Writing (blogs, web 2.0 sites, article spinning)
And much more….
You need to look at what you are doing in your online business and seriously consider what you can get someone else to do. I myself much prefer to come up with new ideas for websites and focus on the strategy, rather than spending hours blasting out articles.
Where Do I Find People To Recruit?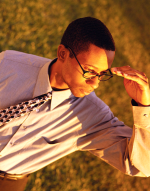 There are a number of places that you can go, to find quality outsource staff. However you may want to consider visiting these sites below, as they are very reputable and where I have found great contractors.
The Philippines is well known for having top quality outsource staff. This is largely due to the fact that they have a very high level of spoken of English and the hiring cost is low.  Therefore I recommend looking for staff there.
Contracting Sites
http://www.elance.com/
http://manila.craigslist.com.ph/
http://www.rentacoder.com/RentACoder/DotNet/default.aspx
http://www.bestjobs.ph/
How Do I Make Sure I Get a Good Contractor?
Finding a good quality and reliable contractor can be a matter of trial and error, however with that said there are a few things that you can do to ensure you screen for the best.
What I highly recommend you do is first check their past work, and ask them to provide samples of what they are capable of. Also you might want to get a few contractors that you are considering to do a small test that you give them. This may simply be writing a 400 word article in a given time frame and then assessing who produced the best results.
When you hire a new contractor, you must make sure that you check the quality of their work, and also make sure that it is not in breach of any copyright. Some dodgy/lazy contractors will go to Wikipedia and simply copy and paste and claim it to be their own work! To combat this you can search in Wikipedia yourself, or use other tools like Copyscape to check for duplicates.
Once you find a contractor that you are happy with, I highly recommend that you hold onto them, and also ask them if they know any other friends that are into the same line of work which they recommend.
Good Instructions Are Key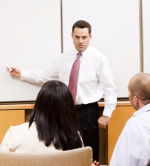 When you are explaining what you want from a contractor it is vital that you are clear and concise with your instructions. A few times I have run into problems where the work produced was not really what I was after. I soon realized a better approach was to provide videos, pictures and other examples of work that I wanted the contractor to closely follow.
When I started to do this, the results where vastly improved! For example you may want to get someone to do your keyword research for you. Therefore what you could do is record a video of your screen as you do your keyword research and walk them through everything that you do. This way you avoid communication breakdowns and get a much better result.
If you are hiring a graphic designer to make a header panel for a website, then I recommend that you give them half a dozen other websites that have the look and feel, and also the colors that you want.
My final point is that, other than getting people do tasks for you, I also recommend that you invest in quality software. Software that can perform a lot of the everyday tasks for you, such as link building, article spinning etc… will cut back the time you have to spend on these jobs and once again move your operation forward a lot faster.
The important thing to note is that if you always hold onto all your money and are too scared to invest in people and tools, then you will get to your destination online a lot slower. However when you start to view these things as an investment, then you are on the path to success.
Thanks!
Matt Carter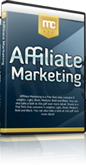 Hate your day job? Build an online business with my free 12 part internet marketing video training course now!
We take your privacy very seriously. Your email address will never be shared or sold.