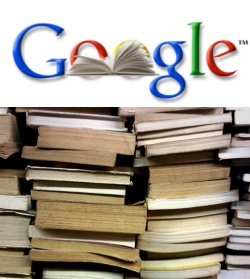 Some of you may be aware of the very ambitious project that Google is undertaking currently, referred to as the 'Google Book Deal', and I think it is well worth a mention, as Google have been ruffling a few feathers worldwide with this latest move of theirs.
In this post I am going to look at what the Google Book Deal is all about, what the opposition have to say, and how it may effect information marketers selling E-books.
So What Has Google Gone & Done Now?
To provide a brief overview, Google has been undertaking a project to digitize millions and millions of out of print books worldwide, which they  intend to be the gatekeeper of. No small operation by any stretch of the imagination, however when you have the resources and economic muscle that Google has, a project like this is very achievable.
However not all is smooth sailing for the online giant, as this latest stunt has been met by some rather fierce opposition from other big players such as Amazon, Microsoft and Yahoo, and many other smaller constituents worldwide, who have formed a group called the 'Open Book Alliance'.
"A class action settlement is the wrong mechanism, this court is the wrong venue, and monopolization is the wrong means to carry out the worthy goal of digitizing and increasing the accessibility of books," Microsoft's lawyers wrote.
The main gist of the opposition's arguments against Google's book deal is the infringement on certain copyright laws, and in particular how the book deal would be one of an author 'Opt Out' option rather than 'Opt In'. What this means is that if an author doesn't want their book to be a part of the project they must opt out, rather than choose to be included in the first place.
In addition to this further arguments in opposition to the Google Book project say: ""Google Book Search is like someone following you around the library, writing down every book you pick up and every book you sit down to read," said Nicole Ozer, technology and civil liberties policy director at the Northern California ACLU. This may well be too much information, almost like Big Brother watching you.

However interestingly there is also a huge amount of support for the project which is going to play a big role in the outcome of the pending court case which will decide if Google will be given the green light to further pursue the project. Some big European publishers, like Oxford University Press, and Bertelsmann and Holtzbrinck, which own Random House and Macmillan respectively, support the agreement.
There is also over 25,000 libraries, publishers and authors worldwide are working with Google to digitize the books. The argument in favor of the project claims that this will only increase exposure to their archives which is a positive effect.
Germany and France have stated that they are firmly against the deal, however one copyright specialist stated: "I would imagine the court is going to say that because you have a significant amount of big players around the world who have opted into this, then it is worth proceeding with," said Akash Sachdeva, an intellectual property lawyer at the law firm Allen & Overy in London.
What Does This Mean For Information Marketers?
Aside from the effect this new scheme of Google's may have on big players such as Amazon, who may well suffer by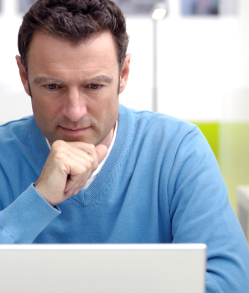 losing book sales to Google as a result of the project being approved, the next question we need to ask is will this effect the online information marketer selling Clickbank Ebooks, and if so how?
As with anything there are always many opinions being thrown around, some well thought through, others being irrational emotion based responses in my opinion. Nonetheless it is a hot topic worth discussing.
Some of the possible drawbacks would be that Google will take a portion of the online Ebooks sales away from Amazon and Clickbank affiliates.Considering the magnitude of the operation that Google is undertaking with this project, that is a definite possibility. Buyers searching online for information in different niches may have more variety to choose from and perhaps Google books will catch their eye.
Further to this point Google may well favor search engine rankings for Google Books pages, similar to what they already do with their YouTube videos. This could essentially drive traffic to Google books pages and away from information marketers.
However with that said I personally don't think this will play too large a role and should not be anything to be overly concerned about. The first reason is that I don't think Google is going to specialize in writing professional sales copy for these books, with bonuses etc… to increase hype and drive the conversions, like a typical Clickbank sales letter, done properly is designed to do.
If anything Google's style of book promotion will most likely directly impact Amazon as their model will be more closely related. Remember people can buy off Amazon right now over a Clickbank Ebook, so I seriously doubt Google books will cut in on Ebooks sales too heavily, however I do think there will be some impact in particular niches.
There Is Always An Opportunity
As the old saying goes "Is the glass half full or half empty?" or something like that, I can never remember the saying. Anyway my point is that in order to be a successful entrepreneur you must remain optimistic and look for the opportunities in everything.
In my opinion Google will more than likely allow their ads to be placed on these Google Books pages, as they do
currently which you can see in the image, and that is a great opportunity to drive very targeted traffic to your websites.
Although Google do have a books site already: http://books.google.com, they are planning on growing this into a huge project with much greater scope.
Plus I assume Google will also allow authors to give away their books for free, which again can be a fantastic way to drive traffic if you are an Ebook owner and something worth considering.
What Now?
It will be interesting to see what the outcome of the pending court case is for the Google Books project, and until then we must just wait and see. Regardless of the outcome, if the project does go forward, although I think it will have a big effect on Amazon's sales, Ebooks sellers through the likes of Clickbank will not experience as much of the effect.
I would love to know what you guys think and I welcome your comments please!
Cheers
Matt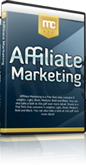 Hate your day job? Build an online business with my free 12 part internet marketing video training course now!
We take your privacy very seriously. Your email address will never be shared or sold.