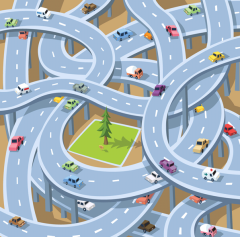 Probably one of the most frequently asked questions I get from newbie affiliates that are struggling to make solid commissions online, is
"how do I get more traffic?"
I usually reply with:
"What's your conversion rate like?"
Often people are a little confused by my response, and unfortunately a large number of affiliates can't give an answer. Why? because they are so focused on driving traffic that they don't track their conversion stats at all.
When people have asked me to then critique their sites, I am left stunned that they are wondering why they aren't making many sales. The copy used on these sites did a great job of confusing me on most occasions, and was a long way from convincing me to click anywhere accept the BACK button, let alone any affiliate links.
Recently I helped a young budding affiliate with his site. He made a few changes to his website that I recommended and within hours he made his first sale, he had waited 12 months to experience this joy!
You see, more traffic alone wont increase your affiliates sales, but more traffic with higher conversions will. So if you are not getting at least a 2% conversion rate with your pages then you seriously need to rethink your approach.
One of the biggest lessons I learned when I was a  newbie affiliate that helped increase my sales was that my role as the affiliate was to focus on the PRE-SELL, and the merchants job is to close the deal. I see a lot of affiliate sites that are trying too hard to promote the product they are affiliated with, and start taking on the merchants role.
This is exactly what I explained to this young internet entrepreneur I gave advice to, and as I mentioned when the penny dropped for him, his first sale soon followed.
With that said here are some tips for how to pre-sell effectively:
1.) Research Your Customer: It is important to know what makes your ideal customer tick. Use forums and social sites and find out what their major concerns are and what the common attempts to resolve these concerns have been. Your customer will know if you really understand their concerns by the language you use. If they smell a rat they will not listen to your recommendations.
2.) Show Empathy: Demonstrate to the customer that you understand their concerns by echoing their frustrations. Tell a personal story where you may have had a similar experience and how the product you endorse resolved this problem.
3.) Be Honest: People are not silly and when you give them the most incredible glowing review of your affiliate product, 100% fool proof etc…they will not always believe you. So one tactic is to reveal some of the minor flaws in the product. If you do this well then the visitor will view your recommendation as more credible.
This can work even better if you have an alternative choice for the visitor to select, that fulfills the weakness of the first product. I have seen this work well by using review sites where, instead of having number 1,2,3 …you actually have categories where you review the best in each category.
If you are in the learn Chinese online market, a weakness of one course may be that it doesn't focus on learning to write but specializes in speaking. However you could also have the best Chinese writing course reviewed also.
4.) Call To Action: Of course you must still have a call to action, but again you don't have to take the pushy sales person approach. Instead you are just recommending a product that you find useful, just like you would to a friend you know personally.
These are some tips for promoting your affiliates products without being overly pushy, that will inturn increase your conversions!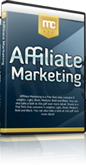 Hate your day job? Build an online business with my free 12 part internet marketing video training course now!
We take your privacy very seriously. Your email address will never be shared or sold.