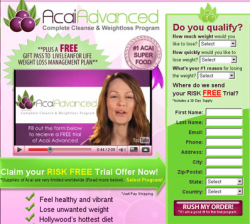 Hi Everyone,
There are a huge variety of different ways to make money online, and even more ways to market them.
With that said in this post I am going to discuss how to approach CPA marketing, and have listed some CPA marketing tips below for you.
For those of you who don't know what CPAs are, it is where you send traffic to a page that offers the visitor a free sample of their product or other incentive, if they complete the required form. The amount of detail that is required from the visitor varies, and can be as simple as a  zip code, or more details such as address and credit card information.
Generally the more information the visitor has to fill out, the harder it becomes to get them to take the action. However because the visitor only has to complete the form for you to get a commission, this form of affiliate marketing can be very lucrative if done well. The other advantage of CPAs over standard affiliate marketing, is that as the affiliate you do not have to worry about refunds, as once the visitors you send fill out the form, your job is done.
There are a lot of CPA networks out there that you could potential be a part of, however below is a list of some good ones for you:
Now before you go off and try and sign up for some of these networks, there are a few things that you should know that will help improve the chances of you getting accepted. The reason I say this is because, unlike other affiliate networks like Clickbank, CPA's do not automatically approve you.
This is not a bad thing though, because it means they keep out any spammers who will only ruin it for everyone.
In order to get accepted, I have found that the best thing to do is make sure that you include a phone number to contact you on that you will be able to receive calls on throughout the day. CPA's will phone you and ask you some questions to screen you before accepting you, however if they try and call and you don't answer, then you usually get rejected immediately.
It also helps if you have some kind of website ready to show them, and when they ask what kind of traffic you will be sending to their offers, it is advisable that you have a good answer, such as targeted PPC traffic on specific keywords, or natural SEO traffic.
At the end of the day if you show interest in the network and demonstrate that you are eager to work with them and that you really like their network and offers, this will work in your favor.
Also if you do get rejected, give them a call and ask why! If the answer is still no, its not the end of the world, it happens to everyone, so just move on to the next network. Remember CPA networks make no money with out affiliates, so they want to find reasons to accept you.
Choosing an Offer
When you are choosing a CPA offer, take some time to review the landing page and make sure it has a nice strong headline that will grab the visitors attention, and also has a very clear call to action. In addition to these two crucial elements it is also great if the page has some social testimonies, as this helps increase conversions.
Marketing CPA Offers
I can not cover in one blog post, all the ways that you can market CPA offers, as I am sure you can understand, however I can give you two great CPA marketing tips that work well.
The first one is to drive paid traffic to offers through Google Adwords by bidding on domain names. People will type into the search box domain names when they can't remember the exact url, and if the volume is decent you can snatch some cheap clicks.
What you need to do though is make sure that the domains are actually relevant to your CPA offer, otherwise you will not get great results.
A cool website to use, which most of you will know about already, is called Quantcast. This site provide fantastic free information for marketers, and is worth spending some time using.
When you are on the Quantcast site you can search for sites by their traffic volume and also by specific demographics. This is very valuable for us as marketers, because once you have established who your target customer is for a particular offer (your affiliate manager at the CPA network can help you here), you can then search for sites that this demographic visit.
Here's a screen shot for you: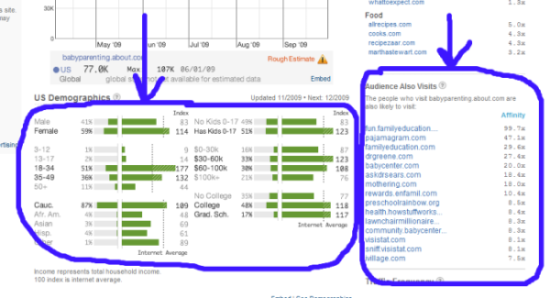 In the shot above I have highlighted two areas in blue circles. The one on the left shows you the search demographics, such as age, gender and income.
However what you can do is type in a domain name that you know has traffic that matches your target market, and then look over at the left, where Quantcast lists other domains that this traffic also visits, and there is a list of some more domains that you could be bidding on also.
Another cool feature that Quancast has is the top million sites search, where they will list the sites with the highest search volumes, and they also tell you if these sites accept advertising. Why is this good? Well if you find a site that is specific to your target market and they allow banner ads on their site, then you could get a simple banner made and rent some ad space on the site. This can be a very lucrative way to market CPA offers.
CPA offers can be a great revenue stream for you, and I encourage you to be proactive and continue learning all the ways to successfully market these offers.
Hope this helped!
Matt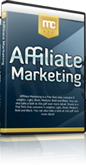 Hate your day job? Build an online business with my free 12 part internet marketing video training course now!
We take your privacy very seriously. Your email address will never be shared or sold.