I hope enjoyed this backlink trick!
As I mention in this affiliate marketing video it is important to create a diverse backlinking structure for your sites, as this looks more natural to Google and the other major search engines and will help you get higher search engine rankings.
Also getting links from government and education domains is also valuable, so do some hunting and create as many of this high quality backlinks  as you can.
One thing to keep in mind when building this links, is that if they are on a PR 0 page, as long as it is in the forum thread itself it should be fine, in that your links will be discovered by Google eventually, however it's not a bad idea to send some bookmark links or even RSS to a PR 0 page to help get the search engines attention quickly.
Just remember that this backlink trick is one of many that I use, so don't rely on this trick alone but instead add it to the  mix and keep building links, as the people that are patient and consistent with backlinking are the ones that win in the end, it reminds me of the tortoise and the hare children story I read at school!
Also please note that when commenting on forums you should always ensure that you add value to the forum by making a good comment and not spamming the forum for a link. If you are commenting in another language the Google translation tool can help you interpret the thread.
Enjoy!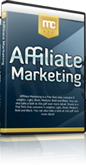 Hate your day job? Build an online business with my free 12 part internet marketing video training course now!
We take your privacy very seriously. Your email address will never be shared or sold.