Today's post is an affiliate marketing website critique. After reading the feedback from the recent survey that I sent out, quite a few people asked me to do a website critique and discuss things I would do differently. This is what I've done in the video below.
Plenty more on the way!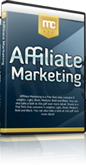 Hate your day job? Build an online business with my free 12 part internet marketing video training course now!
We take your privacy very seriously. Your email address will never be shared or sold.