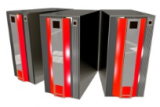 Let's face it, the affiliate marketing game can be tough.  I first came to this realization about four years ago, before I even knew about affiliate marketing.
I was just starting to enter Internet marketing, and obviously one of the first steps is to pick up a hosting package. So just like everyone else, I went to Google to search for things like "web hosting reviews" and "top hosting companies". The results on all of the sites seemed to be consistent with the top companies. The same companies were always coming up on top, and so the choice seemed obvious.
Three months later, I was dealing with terrible servers that were almost always down, and I had borderline useless support. How could the top hosting company on these sites have so many issues? All hosting companies must be terrible, right?
I was duped. And this is so obvious to anyone with any affiliate marketing experience at all. These web hosting review sites are naming the "top hosting companies" based on who gives the highest commission. Well this makes sense, if a company is giving out a $150 commission, they must be the best company. Give me a break! These review sites don't care about you, they're after the money.
So I've decided to clean things up, and I've created a site, Reviewpon.com. I've gone around and reviewed eighteen different hosting companies so far. Obviously, as an Internet marketer, I'm looking to earn a living, but the reason behind this site was far from that reason. I have a core belief about being ethical, and I just think if you focus on doing things the right way, long term, you'll be able to create a much more powerful brand, and you'll feel a lot better knowing you're doing things the right way.
Okay, great. Why are you telling us this?
Well, there are two things that I wanted to get across with this article. Firstly, evaluate how you're doing things in your own business or site. Do you really believe in what you're doing? Do you believe in something? Why does your business exist? If you answer with: "to make money", you need to reevaluate your situation.
Secondly, I wanted to talk about the importance of getting the right hosting company for your sites. So let's get to it.
You need a fast site, and this should seem obvious, but check out this staggering graph:
Obviously, there are certain WordPress plugins that can help your site speed, but hosting plays a huge roll in your site speed. If you're hosting your site with a garbage shared hosting company, there's a good chance they're overselling their server space, causing your site to slow down. With these systems your site becomes way too reliant on other people's sites that are on your same server. Do you really want to risk your reputation?
Because of the constant struggle to get traffic to your site, you cannot afford to have your visitors leaving because your site's down, or just plain slow.
If you're stuck with a host that you're not satisfied with, that's not an issue. Please, don't use the excuse that it's too much trouble to change hosting companies. Almost all of the good hosting companies are willing to transfer your sites for free, when you sign up.
If you're trying to build a serious business online or even just some affiliate sites, don't think you can get away with $1 a month hosting. It just doesn't work that way, you're going to have issues, and I'm willing to guarantee that.
I'd love to get a discussion going. Tell me what you think about web hosting in general or just some of your experiences.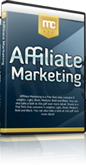 Hate your day job? Build an online business with my free 12 part internet marketing video training course now!
We take your privacy very seriously. Your email address will never be shared or sold.