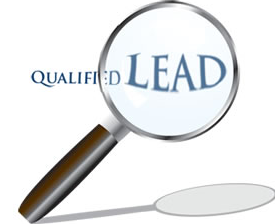 The Pros of Lead Generation
There are some definite advantages of lead generation, one of them is that you don't have to be a business owner in any of the niches you want to market it, and instead can pretty much go into any niche you like and sell leads in it.
The set up cost is low, as all you need to do is set up a simple information site with a lead collecting form.
You can also use Google Adwords for these kind of sites, as Google doesn't mind you sending traffic to lead generation sites, as long as the sites primary goal does not look like it is for leads, as then Google see it as a gateway site and will not allow it. So they way to get around this is to make sure you have other useful articles on the site and a navigation and it is fine.
Here's a good example of one I used myself as a customer recently – http://www.mysolarquotes.co.nz/
Once you have a site that is working, lead generation can be a nice earner, especially if you have lots of sites. Or if you choose the right niche you can just scale what you have and create $10,000+ a month sites, I've done this myself selling leads.
The Cons of Lead Generation
The downside of lead generation is that it can be hard to find businesses that are good at converting the leads, and if they can't convert the leads then they will stop buying them.
The reason some businesses are not as good as others at converting leads is usually a lack of sales ability and also a lack of infrastructure to manage all the leads. You have to make it clear that when you start sending leads to a business they'll have to make sure that someone is ready for these leads and following up quickly on the phone and or email, otherwise they'll miss the sale.
The other downside with lead generation is that some niches will require you to set up a site where you have to almost position your site as the actual service provider. Whereas something like mortgages, you can set up a site that is simply an information resource for the niche and have your lead capture form on the site.
However if you compare this to something like 'cleaning' then you can't exactly set up an information resource site on cleaning, so all you really can do is set up a site that acts like a cleaning site and collects leads OR you can do one like the example solar site I showed above, where you offer to get the customer three quotes that they can compare.
Summary
In closing this post, you can make great money selling leads, however you just need to choose a good niche and make sure you can get the traffic!
If you want more in depth training on Lead Generation, I teach this inside the I.M. Super Elite.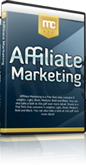 Hate your day job? Build an online business with my free 12 part internet marketing video training course now!
We take your privacy very seriously. Your email address will never be shared or sold.