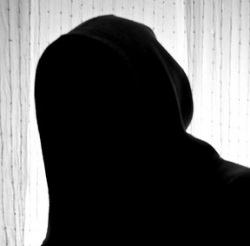 Hey everyone,
I thought I'd share my thoughts  on the whole affiliate marketing industry and explain some things that I think will help you make more money and avoid, what I refer to as, the dark side of internet marketing.
I'm just going to have a slight rant for the next few paragraphs so please bare with me while I vent a little (this post will help protect you from the greedy sharks online, so it's worth reading to the end, I promise).
As someone who has now been in this business for a number of years and has an email list that is pretty decent sized now and growing rapidly, I tend to gain the attention of more and more other marketers. There are two types of marketers out there, the gooddies and the baddies.
Who Are the Bad Guys & Gals?
Well the baddies don't go around in red costumes with little horns on their heads, they are much more subtle than this and therefore you need to be more careful when looking out for them.
Enough of the analogies for now, the baddies are the kind of marketers that really have no idea themselves how to make money online except by selling products to people in the IM niche! Yes I know it can be hard to believe that people can sell courses on how to make money online without actually knowing how to do it themselves, but unfortunately there are people out there like this.
The baddies also care very little about really helping the people on their email lists make money and instead just hammer them with emails, encouraging them in somewhat deceptive ways to buy, buy and buy more products. You can usually spot a bad guy or gal when they don't give you any free content and training, so be aware.
Get ready for this next point as you might be shocked. Some of the baddies actually have bad guy and girl groups, where they all promote each others bad products regardless of what the product is like. Remember the baddies don't care if you make money with these products, in fact they prefer if you don't as this way you'll be more likely to buy their next garbage product.
Checklist for Spotting the Baddies

They only send out promotional emails
Their own products are all theory with no evidence in them
All their screen shots for evidence of commissions earned are Clickbank ones, because they only make money from Clickbank IM products and not a penny from other niches because they don't know how to
They usually don't run live webinars with their list as they prefer to hide behind email where they can't be exposed
The $37 Magic Software Scams
The classic products that the sharks are bringing out and selling on Clickbank right now are these junk $37 software products that promise that you will not have to do ANYTHING, no PPC, no SEO, no banners, no facebook, no offline marketing, none of that, as the software will do it all for you and can make you $125,000 in 6 months.
If you believe this garbage then you're a fool, as this is nothing short from pure evil deception.
I know from other marketers that have spoken to these scammers that they don't care at all about the fact that they're lying on the sales page and that the software actually doesn't do anything. Below is a fake conversion that I could have with the people that create this crap (conversation based on a similar true event)
Matt: "Hey Scammer, I saw you have a new software tool out that made you $125,000 in 6 months, that's fantastic, one question though, last time we spoke you didn't even have one affiliate site  up, because you didn't know how to make them, so how come, all of a sudden you have this amazing software tool that did it all for you?"
Scammer: "Hey Matt, yeah it's pretty odd if you put it like that, because I still don't have a clue how to make affiliate marketing sites and I never will because I'm way to lazy for that and so I just made this crap software tool and lied on the sales letter and used hyped up video with actors that I hired and people seem to be falling for it and buying my product….I'm so happy it worked!"
Matt: "oh wow, I must say I'm kind of shocked that you would do that, do you have any morals at all? How do you sleep at night knowing you are stealing from people?"
Scammer: "why would I care about the people on my list or anyone else's list for that matter, I just want to get rich and I don't care about the people…."
Matt: "oh double wow, now I am even more horified, so you actually don't care that you are stealing from people and ruining their hopes, you just care about money"
Scammer: "Dude, why do you even care, Clickbank has a 60 day refund period, so if people are dumb enough to fall for my lies then they can refund, but I know most never do so that's how I make money!!"
Matt: "I don't even know what to say to you now, I am so shocked that people like you are in this business, and I intend never to work with you ever!"
So if you've ever been sent to one of these garbage products by someone, then you need to get off their email lists right now, because for them to send you to one of these scammy products, means that don't give a rip about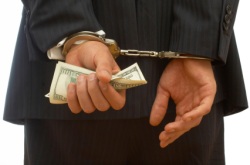 you and sold out for a a 50% commission of $37.
People please don't fall for this garbage, as much as I wish it weren't so,  a lot of the top selling products in Clickbank now are scams, most of them are these terrible cheap $37 software products that claim you don't have to do anything as the software will do it all for you and make you rich.
The reason these products sell well, is because they appeal to the lazy person in us all, we all want to get rich and not have to do anything for it, but anyone with a half a brain knows this isn't reality.
Make a stand, and if you have then STOP right now and don't ever buy these products again, and like I said if someone who's email list you are on sent you to one, then get off that list immediately.
What About the Good Guys and Gals?
Now that we've talked about the baddies, let's talk about the goodies, because although they're unfortunately less common, they do exist out there and I've come to know quite a few of the goodies in my time.
The goodies still send out promotional emails, as there's nothing wrong with buying good products, it's just makes business sense to invest in your education, and a good guy or gal marketer can't create all the courses on their own after all. don't get confused if you see someone promote a $37 product to you, that's not what I meant above, I mean the $37 SOFTWARE scams you need to watch out for.
However the goodies should always check the product themselves to make sure it's good value, AND the goodies usually don't only send out things to buy, but make an effort to provide free tips for their subscribers also.
Most of the goodies I know have some form of blog where they provide training and updates for their subscribers, much like this one you are ready right now.
Conclusion
I know a lot of you might want me to list all the baddies I know, however I'm not going to do that as that's not going to help and you should be able to see through their lies now anyway.
All I'll say is have a look at the email lists you are on right now and ask yourself whether you think this person is on the dark side of internet marketing or not. If they are not helping you in any way, then I suggest to look for the unsubscribe button and move on.
When I first started out online I bought  a course for $2500 and it was a scam. The course was a over hyped, over priced and sold to me in a deceptive way. As you can imagine I can't stand this form of marketing as it's only good for the corrupt person selling it!
I would like to think of myself as a good guy and will continue to do my best to provide videos and posts for all my subscribers and recommend products that I know are good.
That's all from me, sorry for the long rant, I thought it might be worth a laugh for us all!
Matt Carter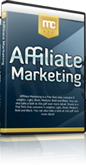 Hate your day job? Build an online business with my free 12 part internet marketing video training course now!
We take your privacy very seriously. Your email address will never be shared or sold.