Hi Everyone,
I happy to announce that my very own affiliate marketing training product Rapid Profit Formula is now available.
The response over the last 24 hrs has been nothing short from staggering, I'm overwhelmed by the response.
Rapid Profit Formula is everything I have learned about affiliate marketing and SEO, packed into one concise training course. This formula is what allowed me to leave my low paid cold calling sales job and become an 6 figure Super Affiliate.
If you've been struggling to get into affiliate marketing, then I think you'll love the course. In this course I reveal one of my own sites that's  in the health niche and makes me $2,232 every month for people to copy.
The course is video based and has accompanying PDF also.
You can find out all the details about Rapid Profit Formula at the link below:

Enjoy!
Matt Carter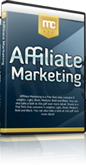 Hate your day job? Build an online business with my free 12 part internet marketing video training course now!
We take your privacy very seriously. Your email address will never be shared or sold.