I recorded a question and answer webinar session the other night, which went for almost 2 hrs, and was packed with some great questions from you all on a range of topics about affiliate marketing and SEO etc…. I have added the recording below for anyone that couldn't make it.
Enjoy!
Matt Carter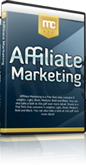 Hate your day job? Build an online business with my free 12 part internet marketing video training course now!
We take your privacy very seriously. Your email address will never be shared or sold.