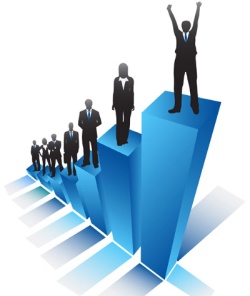 Hey Everyone,
Hope you all had a nice holiday season, I certainly did. To kick things off for 2011 I have shared some ideas below about how to create momemtum with your online business and grow it.
One of the biggest challenges that people face in business, myself included, is to reinvest into their business in order to reach much greater heights. When it comes to building affiliate websites it's no different. In order to create a huge passive income you MUST reinvest your profits.
So let's say you have one affiliate website and it's making you $50 a month, that's not much but you have to start somewhere. What you should do with that $50 is use it to build another affiliate site. If you have a day job bringing you in cash, then I recommend you reinvest all of that $50 back into your affiliate business.
The kind of things I do is buy new domains, hire outsourcers to write artilces or create backlinks and other SEO tasks. There are loads of great software tools that you can use these days and you find contractors over at odesk.com that work for as little as $2.50 hour (I suggest the Philippines).
Systems that Work
The goal is to create systems that work. The way you do this is by mastering all the tasks yourself first and then training other people to do them as well as you can. Training people is a skill on its own that takes practice, and a few tips I will provide are, use video (jing is great) and always get the person you are training to clarify that they understood your instructions.
When it comes to affiliate marketing, I now have a system in place which much like a conveyor belt. I put in the completed website at the start and pass it onto my SEO manager who then gets the rest of my staff who all play their own role to do the taks required to get it to rank in Google, get free traffic and of course make money.
Where I want to be in 6 months is have my staff find the niches and keywords and even build all the sites and all I have to do is approve the idea for the new site and that's all!
It's very easy to want to hold onto the money you make and be tight with it, rather than spending it to make more money. However all great business men and women know that reinvesting is a wise move. Essentially with websites what you need to be moving towards is doing less and less of the manual tasks that you could instead be paying someone else to do for you.
I have a goal every month with my buinsess to do less tasks and train my staff to take on more of these tasks.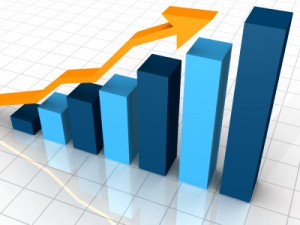 If you are the type of person that is too careful with their money and prefers to do all the tasks yourself rather than hire someone to help or buy tools and products to speed things along, then you will find it hard to really get momentumn with your online business.
I know first hand how challenging this can be because it took a long time for me to break out of this mindset myself.
I never had entreprenuerial parents or friends, so these things were not modelled to me, which made it a little harder for me to grasp. However these days that has all changed for me and I now reinvest as much as I can and also surround myself with entreprenurial people.
Like Minded Folks
This leads onto my next point, I highly encourage you to surround yourself with like minded people. The more business minded folks that you can mingle with and bounce ideas off the better off you are. If you are surrounded by non-entreprenurial people all the time you may find it harder to think the right way and it can damper your drive and business creativity.
To summarize this post, keep reinvesting in your online business to give it the opportunity to grow to greater heights, however it's not a great idea to reinvest into a business that is not working yet. By this I mean if you don't have one website making money yet, then you need to hold off until your skill level has reached a point where you know how to make money.
When you reach this stage you're in a position to leverage this and accelerate the process.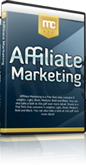 Hate your day job? Build an online business with my free 12 part internet marketing video training course now!
We take your privacy very seriously. Your email address will never be shared or sold.