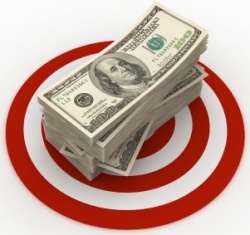 Hey guys,
One of the most important lessons I learned when making money with websites is to increase website conversions.
One key aspect of doing this, is to make sure you remain relevant to your visitor at all times and also have a clear non confusing message. In this post I will be discussing this concept and how it can help you make more money.
Whether you are running a PPC campaign or driving free traffic from the search engines, relevancy is vital in order to keep the visitor on your webpage and also interested in what you're offering.
Far too often I see web pages that do not do this, and the result can be very low conversion rates for the webmaster. It really isn't rocket science, and is more down to common sense.
Take for example a landing page used for a PPC campaign. From the moment the visitor reads your ads headline to the point where they complete a sale, you must be consistent with your message and relevant through the whole process.
I'll explain this in more detail below, but I also want to add that this is just as important for any form of traffic that you are driving to your pages. Whether free traffic from the search engines, a video or JV traffic, it's all about being consistent and relevant to the visitor.
Let's stick with the example of a PPC campaign. Once the visitor has read your headline, and then your ad and decided to click it to be taken to your landing page, they've already formulated in their mind what they're expecting to see when they arrive there.
They formulate their expectations based on the original keyword they typed into the search engine and also from reading your ad itself. This is pretty obvious, I'm sure you'll agree. However the issue that arises is when the visitor lands on a page and the consistency is no longer continued. The result is usually a swift hit on the back button and the sales process grinds to a halt.
If you're selling dog insurance, then if would not be a good idea to send traffic that is specifically looking for this kind of insurance, to a page that offers this amongst many other forms of insurance.
Yes you're offering the visitor what they want, but what you've done is made them work for it. You don't want the visitor to have to think for even 1 second, "what do I have to do now?". If the user asks that question, you're very close to losing them altogether.
Often in affiliate networks like Commission Junction, which I like to use and are a great network, they don't make it that obvious how to create a very targeted affiliate link.
The risk is that affiliates end up sending their traffic to the home page of the merchants site in hope that the visitor will just find where he/she needs to go. This is a terrible mistake to make, not from Commission Junction but from the affiliate.
If you're a Clickbank affiliate this is not a problem, because you usually just have one page to send the traffic to. However when you are dealing with merchants who have giant catalogs of products, you need to make sure you create specific deep links that take the visitor straight to the product that is most relevant.
So what are some other reasons that consistency is lost?
Some of the common mistakes I see, are having a weak headline on the page that doesn't have benefits, and simply doesn't immediately reinforce to the visitor that they are indeed on the right page.
Also when you're running PPC campaigns, it's a good idea to create many different landing pages, each one tailored to the keywords that you are driving traffic with. By having multiple landing pages you can ensure that you tailor make each one to be as consistent to the original keywords and to the ad you used. This will also help with your quality score with Google.
Another common issue I see that causes conversions to drop off is having too many messages on a page. What I mean by this, is the page might have multiple options for the visitor to take, and this only confuses the visitor and again causes them to hit the back button.
An interesting article I read recently discussed how generation 'Y' internet users are much less patience than older generations, and they're very quick to hit the back button or close a site if it confuses them, loads slowly or simply doesn't get to the point fast enough.
I for one found this very interesting, because it means that for these internet users it is vitally important to keep their focus, which is done by remaining relevant and clear with all your pages.
What I've found works well is ensuring that my pages have strong benefits, great headlines, and only have two options for the visitor to take. They either click my affiliate marketing link (or leave their email if I am email marketing) or hit the back button.
Another simple trick to do is make sure your affiliate links open the merchants page in a new window. By opening the landing page in a new window it leaves your website open in their browser, so they may well come back to it later if they didn't quite find what they wanted the first time, which can slightly increase the opportunity of another sale from your site.
One last thought I want to leave you with, is if you are choosing to collect email addresses via an squeeze page, I have found that I get a lot more opt ins when I clearly explain what the visitor will receive and how they will receive it, before they opt in. Don't expect the visitor to be as excited about your free opt in incentive as you might be, you need to spell out the benefits, and it's always a good idea to let them know that they can very easily unsubscribe at anytime they want.
Matt Carter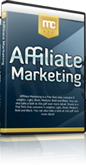 Hate your day job? Build an online business with my free 12 part internet marketing video training course now!
We take your privacy very seriously. Your email address will never be shared or sold.