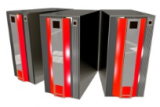 Web hosting is one of the most important parts of success in an online business. In the online world, you don't have to worry about your physical business store burning down, you have to worry about your server going down. Having the wrong host can kill your sales because you won't be able to serve your visitors.
Loading Speed
Speed is often the most important factor according to many external studies, so it's a good place to start. Loading speed is everything, and it almost always rests on your host to provide the best speeds.
Even the smallest delay can have a devastating effect on your sales. For example, it was found that if Amazon (or any other website) took 100 milliseconds longer to load, then sales would decrease 1%. That's a whopping 10% for a whole second! Your website needs to load in three seconds or less to avoid this problem. While faster loading can help conversions, the effect isn't quite as dramatic as with slow loading speeds.
Aside from choosing the rights host, be sure to make your pages light and easy to load. It's also better to have shorter pages that load quickly than long pages that take longer to load.
Security
People want security when they shop online. They like seeing those little encryption shields and promises that they won't suffer from identity theft as soon as they punch in their credit card numbers. If there is the smallest chance that a hacker is lurking about, then your visitors won't buy anything from you. They know the threat of identity theft is too high to take a chance.
You need to choose a host that offers the best in security. It's also essential that they offer those encryption shields because people want to see them. There is very little that you can do security wise unless you buy dedicated hosting and you control the server, which is often too difficult for most business owners.
Not only that, but a secure host will often have better loading speeds and uptime. That's because hackers use malware and DoS attacks to take down or weaken hosts. If your host can fight hackers, then it can also properly serve your website, which will translate into better sales.
Uptime
Speaking of losing uptime from hacking, uptime itself is very important for conversions. People can't buy products if your website is down. This is a necessary evil of hosting because servers much be taken down to be maintained and you have to worry about environmental problems like storms and earthquakes.
At the same time, your typically host should be able to supply at least 99% uptime. That's fine for most websites, and you can make a good amount of sales like this. However, 99% uptime means that your website will be down for about seven hours every month.
Better uptime will always mean better sales because your website will be online longer. You can easily find a 99.9% uptime host, which will reduce your monthly downtime to just 44 minutes, but that isn't good enough for larger ecommerce stores.
If you are expanding or plan on expanding, then you should consider these two alternatives. First of all, there are hosts with 99.99% or higher uptime, which ensures that there is only 4 minutes of downtime per month.
A content delivery network (CDN) is also a great choice if you are expanding into a large ecommerce store. This gives you a national network of servers that can properly serve customers all across the country, even the world.
Resources
Lastly, make sure that you have enough resources for your ecommerce site. Let's say that you do some coupon marketing and instantly get 50,000 new visitors in one day. Can your host handle this? Do you have enough bandwidth so that your host won't get shut down?
Unlimited hosts are fine if you're an up and coming business, but they won't do for anything larger.
Conclusion
Hosting is one of the most important things when it comes to conversions. If your host isn't right there by your side, then you're going to be in massive trouble. You can get all the traffic and people, but that won't mean a thing if your website is slow, unsecure and dies because you don't have enough bandwidth.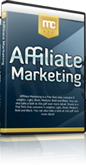 Hate your day job? Build an online business with my free 12 part internet marketing video training course now!
We take your privacy very seriously. Your email address will never be shared or sold.