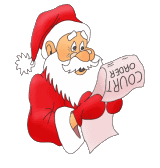 In this post I'm going to discuss the huge spike in online sales that occurs the months leading up to Christmas, and how you can potentially get in on the action.
I'm not 100% certain of the increase over Christmas, but I'm pretty sure it easily doubles if not triples at this time of year. If you postition yourself right now, you can get in on this massive spike in spending and come out on top.
The first thing you need to be aware of, is that if you're doing an SEO site, you need to start right now in order to get rankings by early November, as most shopping is done in November and the first part of December.
There are also a few other things that play into our hands well during this time of year, that a lot of offline stores sell out of popular products, and this forces people to shop online in desperation to find the gift they so desire.
The next obvious question is, what products to promote on your affiliate marketing sites? The best thing to do is find out what's popular this year, and there are a few ways that you can do this. One way is to go to Ebay pulse and see what's selling. Ebay pulse provides info of the most popular products sold on Ebay. Alternatively you can go to a local department store and ask the sales reps in there what have been the most popular products this year. They'll know if they're the ones constantly refiling the shelves!!
Aside from these techniques you can just use your own knowledge of popoular products that would make good gifts. Toys are clearly a good one as these are popular gifts. You can also Google Trends, to see the trend in search volume of a keyword over time, and work out if this product is growing in popularity or not.
Below is a video I made to help explain how I go about this:
Christmas Affiliate Marketing Video
The key is to make sure you are targeting products that would make a good gift for someone, and that you can be an affiliate for.
The next step is to build your affiliate website and get it ranking in Google ready for the rush!
Ranking in Google for product names is a winner, so for example if there is a popular toy that's selling this year, you would do well to rank for the name of this toy in Google and have a review of the product and affiliate links on the page to Amazon, or where ever else you choose. Even if you can't rank for the exact product name, try and rank for a longer tail version of it.
The great thing about Amazon, is that you get commission for anything the customer buys in a 24hr period after clicking your affiilate link. So if they are the type of person who likes to do all their Christmas shopping at once, like me, then you will get commission on the lot!!
Start having a hunt around Amazon, starting in the Toys section, and even other large toy retailers and have a look at the products there. I'm sure you will find a few gems that you can whip up a small affiliate site on and start backlinking now in time for Christmas.
Hope that sparked some ideas!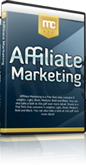 Hate your day job? Build an online business with my free 12 part internet marketing video training course now!
We take your privacy very seriously. Your email address will never be shared or sold.