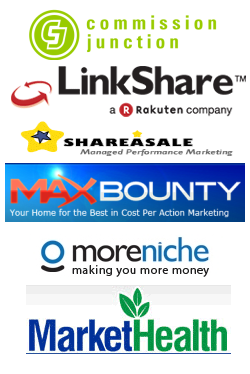 Hey Everybody,
In this post I'll be discussing some of the best affiliate networks, and provide people alternatives to sticking with Clickbank.
There's nothing wrong with Clickbank as such, but the problem is, that it can be pretty competitive. If you just branch out a little, you'll find there are other networks, with great physical products that convert extremely well and have less competition.
I have harped on about this next point a lot, but I don't care, I'm going to continue to harp on because it will help you. When you are considering a product to promote make sure you choose BUYER keywords to target, do NOT fall into the trap of targeting info seeker keywords (end of rant).
The reason I slotted that in there, was because in the Clickbank Marketplace when you are looking at products to promote, some of the easiest keywords to make money with are product names, and product name review. However although there is still plenty of easy money to be made targeting these keywords in Clickbank, and variations of these, there is a sea of opportunity out there, with less competition when you venture to other networks.
I for one prefer to promote physical products, although I do still promote a lot of digital stuff from Clickbank too. So with that said, I have listed below some other networks that you might like to consider.
Keep in mind that Clickbank auto-approves all affiliates, but most other networks are not that easy. This doesn't mean you can't get in, because you most certainly can, but there are some things that you might like to consider to help your chances, which I have also listed below.
Getting Accepted Into a Network
You need to have a some form of a website in most cases. If you don't have a website, then you can just buy a domain and set up a wordpress blog template of one, add 6-10 articles on the niche topic, make it look pretty, and off you go.
Also quite a few, but not all networks, require telephone contact with you before they will accept you, this is mainly the CPA networks. So make sure that you do not miss the call from them, or you'll instantly get rejected.
When you are filling out the 'your experience' field on the application form, ensure you make yourself sound as good as you can. I am not suggesting you falsify information, I am just saying that the more detail, and the more you can show them that you have a clue and know what you are talking about, the much higher the chance of getting accepted.
It's all pretty easy really, in fact I applied for new affiliate network the other day, and they called me, and the questions they asked where the following:
How do you drive traffic? (SEO, PPC etc…)
What sort of traffic to you drive (highly targeted keyword specific traffic)
Where does your traffic come from? (country, say USA and UK)
What offers are you considering promoting in our network?
If you were accepted today how long until you started driving traffic?
What sort of websites do you build? (this depend on your approach, but saying article sites is fine)
These are all pretty straight forward questions, but it helps to have a good answer ready to give them. Oh yeah and try not to say that you have no experience, because if you've read my blog posts and are on my list then, you'll have learned a fair amount, so you are experienced, even if you haven't made the money yet, it will come soon….
Best Affiliate Networks
Commission Junction – are probably the largest affiliate network there is, and they have a huge range of niches and products. They are a great network, but what I don't like about them is that it's a little tricky to navigate to the offers, as the layout is not that user friendly. But there are a HUGE amount of buyer keyword opportunities for products that you can target in here.

Linkshare – These guys are not that hard to get accepted into, which is good, and they also have a large range of products to promote, including some great electronics and gadgets.

ShareAsale – Another decent sized network, and again acceptance is not too hard here either. Commission payments are good too.

Market Health – This is a great natural health market place, with great commissions and a large range of products.

MoreNiche – Yet another great health network, with products for all sorts of conditions. The payments are decent too, and the landing pages pretty good.
Max Bounty – These guys are a CPA network, and they have a lot of different offers, ranging from debt relief and insurance to health and beauty.
There are of course many other networks out there that are also good, however these are some of the best affiliate networks. So remember the tips I mentioned about getting accepted, and all the best!
Matt Carter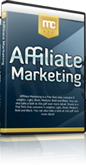 Hate your day job? Build an online business with my free 12 part internet marketing video training course now!
We take your privacy very seriously. Your email address will never be shared or sold.