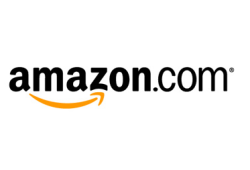 Hi everyone,
I often get asked how I pick a profitable niche market, and what keywords I choose. These are of course very good questions indeed.
So in this post I thought it might be helpful to share an example of a market and product that I came across, which I don't have time to build a site in, but maybe one of you will.
I should also add that this style of affiliate site is for Amazon affiliate marketing, which is very easy to get accepted into, all you need is a website!
Ok so let's get straight into it, the product that I came across is 'Morphy Richards Breadmaker'. I don't know much about this brand of breadmaker, but I don't need to know much either. What I first did was go to the Google keyword tool and check what sort of search volume this product has.
Typing in the phrase "Morphy Richards Breadmaker" into the keyword tool, shows me that an exact match gives 8,100 searches a month, which is great!
Next I do a quick competition analysis of the keyword for SEO, and what I found was that on the front page of Google that there is not one website directly targeting this phrase. By that I mean no one has the term "Morphy Richards Breadmaker" in their title, keyword, description or H1 tags of the page!!
Now I look for the number of backlink to these sites on the front page of Google have, and to my surprize the most is only 15 links!
So this keyword phrase is really really easy for SEO, and it is highly targeted, because it a brand name.
Affiliate Sites
I did some more research and found this site:
http://www.morphyrichardsbreadmaker.com
This is a great example of a site that is an Amazon affiliate and is targeting this brand of bread maker. Notice that they are targeting many model numbers too.
Although the model number may not get much search volume, it you have enough of them, it will soon add up. So you could make a simple site, like the example above and target the phrase "morphy richards breadmaker" and also all the model numbers, and before you know it have a 20 page site!
The only problem with Amazon affiliate marketing, is that the commission is low, and is usually about 4%. However often customers will buy more than one item, and so the basket size increases and so do your commissions (especially around Christmas).
Morphy Breadmakers may only get you $5 commission a sale, but if you can get top Google rankings for many keywords, that are highly targeted, then you can have yourself a nice little money earner. Just remember many streams form a large river! Also the best thing is that the SEO is pretty easy for these keywords too.
That's all from me, I hope this post opened up some new ideas of different types of sites you can build and also the potential with Amazon affiliate marketing too
Matt Carter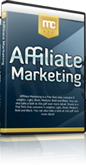 Hate your day job? Build an online business with my free 12 part internet marketing video training course now!
We take your privacy very seriously. Your email address will never be shared or sold.