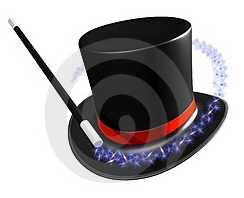 Hey Everyone,
I'm going to share with  you some affiliate marketing tricks in this post, that I  use when in a tough niche, or just want to accelerate my progress in any new niche.
One of the most common obstacles that a new website faces, when they are trying to rank at the top of Google (and by Google I am referring to Yahoo and Bing also) is the lack of trust Google has in new domains.
In the past I have bought brand new domains and then gone out a unleashed a back linking tsunami on the new site on that new domain, and noticed that still some pages just take forever to rank.
Sometimes it can be even more frustrating when Google does rank the pages on a new domain straight away, right up on page one, only to then remove them for 6 months, until they feel they can trust the domain.
By the way if this does happen to you, it is nothing to worry about, as in my experience if you just keep building links to the domain, after about 6-8 months it shows up at the top of Google again, and all is well.
However this is obviously not the ideal situation, and one that I prefer not to go through if I can help it. So with that pretext in place, now let me tell you one trick that I use to help avoid this and rank new websites fast and consistently.
Buying Aged Domains
The sub-heading pretty much gives it all away right there, because buying an aged domain, of say 5 years, and preferably with some page rank already, is the instant 'Trust' that you can give Google!!
All you need to do is find a domain for sale that will work with your niche and new website and then build your new site on that, and off you go. Google will trust your site, as it believes it to be a domain that has been around for a while, and it has already got some page rank.
What to Look For in an Aged Domain
When I'm looking for a domain to buy, and I will explain how I do that in a moment, I'll look to see how old it is and if there is any page rank. To find out the age you can go here: http://www.networksolutions.com/whois/ and simply search on the domain in the search bar and they will give you the details of that domain.
By doing this you'll also find the contact details of the owner, so that you can contact them directly and make them an offer.
Depending on how competitive your niche is, will influence what you look for in a domain. I just bought one this week that was 5 years old and page rank 1, and the whole process from finding it to owning it took about 24 hrs.
How to Find an Domain for Sale
The easiest way to find a domain related to your niche that is for sale is to go to Google and start searching, by using the following search queries:
inurl:keyword "domain name is for sale"
inurl:keyword "website is for sale"
inurl:keyword "buy this domain"
inurl:keyword "domain is for sale"
(replace the word 'keyword' above with your keywords)
Then by using a free plugin called 'SEO Quake' you can sort the results by page rank. I have explained in a previous post how to use SEO Quake so please refer here: SEO Quake Tutorial to learn how to use it)
Once you have entered your search query, turn SEO Quake on  and then sort for highest to lowest page rank and start checking out the domains for sale.
If you have no luck with those searches, you can always just search with out the "domain name is for sale" part on the end, and just look for sites that have age and at least a page rank of 1.
The type of site you are looking for are ones that look like they are not that serious about their marketing, and have average looking sites, sort of a hobby if you like. These kind of sites are usually the best ones to want to sell when they are approached.
Then all you need to do is negotiate a price with the owner, make them set the price and then offer under half what they offer, and go from there.
I have found that using this trick enables me to get started in new niches much faster, because my web pages respond really well to back linking and get top Google ranking faster than on new domains.
You do not need to do this though, as most of my sites are on new domains, but I just wanted to share with you guys  these affiliate marketing tricks that I sometimes use to get fast results.
Hope that helped
Matt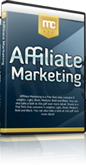 Hate your day job? Build an online business with my free 12 part internet marketing video training course now!
We take your privacy very seriously. Your email address will never be shared or sold.