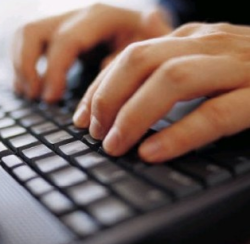 Affiliate article marketing is a great way to make money online, and there's a few ways that you can approach this for maximum benefit. In this post I'll be discussing this topic and providing some practical tips for getting the best results from your articles.
What is Affiliate Article Marketing?
For those of you that don't know, article marketing is where you write articles and submit these to article directories with intent of driving traffic to an affiiate offer to make money!
The concept is rather simple and there are some great advantages of using it, some being that you don't necessarily need a website to make any money, and another advantage is that the articles themselves can rank fast in the search engines if they are published on authority domains such as ezinearticles.com.
Article Traffic
Article affiliate marketing can be a good source of traffic generation. The reason for this I've just mentioned above, which is that when you write an article and publish it on authority domains, these articles can rank high in the search engines and usually require a lot less backlinks to do so. If you can get an article to rank you should get free traffic from it.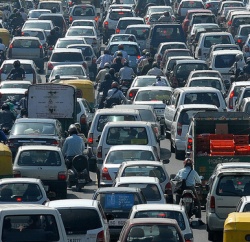 This can work in your favor as the affiliate marketer, because you can grow a pretty large net of traffic capturing articles if you consistently write articles.
The key here is to find the sweet spot with the keywords you target. If you get the right competition level, your articles can rank without needing much, if any, backlinking at all.
If you keep publishing articles and linking back to your money site from within in them, then the traffic will slowly but surely begin to increase. It's the same concept of many little streams create a big river.
I use this method for web pages that I know are converting for me, and simply need more traffic to make me more money. The reason I do this, is because if I have a 20 article site, there is only a limited number of keywords I can target with that site itself, unless I add more pages of course.
Once all the pages in the site are ranking in Google, I'll then look at what pages are making me money, and get some articles written on longer tail keywords that work with the pages I have identified as winners, and I will link to these pages from my articles to drive more traffic to them and ultimately more sales.
So essentailly articles act like a huge octopus with unlimited tentacles, that can reach out and pull in more traffic to your sites. This makes sense if you have a webpage that is converting, and want to milk it for all it's worth.
Increasing Click Through Rates
Once you start to get traffic to your articles, it makes sense to maximise the click through to your money sites pages from them. The more clicks the more sales you make.
NOTE: I'll be running a live coaching webinar early next month with a person who's an absolute master of this technique and a very experienced at affiliate internet marketing, so stay tuned for that one, however for now, one quick tip is to make sure you don't give away too much info in your article, and in particular don't write a conclusion.
At the end of your article you need to leave the reader hanging. By this I mean you need to have given them great info in the article and then explain that the rest of the important details can be found when they click your link. If you give too much info or provide a concise summary then there is less likelihood of the reader wanting to click through.
Backlink Juice
Of course the other great thing about article sites is that you can use them for getting backlinks for SEO purposes.
When you're using article sites for traffic you should still use them for backlinks at the same time.
However when my focus is backlinks, I tend to not focus on the keywords in the article, only in the link itself, and also don't backlink the article as heavily either because I am not trying to get it to rank in the search engines.
My main goal when getting backlinks is pure volume and then making sure Google has at least found the articles I published. Again I'm not that worried if these articles rank highly in Google, I just want Google to find them and count the links in them.
When I employ this method I use my own article spinner Rapid Rewriter to product the unique content that I need, then I blast these articles out to as many article sites as I can. It's a good idea to keep a track of where your articles are after you've published them. By this I mean keep a record of the URL's once they have been accepted by each article site.
The reason for this is that the next thing you should aim to do is create RSS feeds from the articles and submit these RSS feeds to RSS aggregators. Doing this will help you get your article indexed by Google.
So in closing, I think affiliate article marketing works well for both traffic and SEO, the key is to be patience and keep publishing content.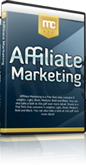 Hate your day job? Build an online business with my free 12 part internet marketing video training course now!
We take your privacy very seriously. Your email address will never be shared or sold.