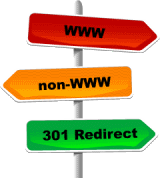 If you're anything like me, a keen affiliate marketing fanatic, but have very little techie skills, then you might shy away from things like 301 redirects. However sometimes they are quite useful, as I will explain in this post.
So I have been backlinking a new site of mine, well actually 4 months old now, so not that new, and I noticed that one of the pages that was in position 7 in Google for a decent keyword had a spelling mistake in the URL! Pretty stupid mistake, and typical of me to be honest, as I have never one for attention to detail.
However having the exact keyword as your page URL does have a small SEO advantage and is worth spelling correctly!!
Anyway, I had backlinked this page pretty hard, and I couldn't just change the URL now, otherwise I would lose my ranking, because all the links I had built were pointing to the URL that was spelt wrong.
However all is not lost, because you can call on the trusty 301 redirect, and redirect that wrongly spelt URL to a new correctly spelt URL page, and this is super easy when you use WordPress.
If you have fallen into a mistake like this yourself, and use WordPress like I do, then here is a plugin that fixes the issue in seconds: 301 WP Plugin.
Like all WordPress plugins, this thing is easy to use, all you do is tell it what page you want to redirect and also what page you want to redirect to, and that's it, problem solved. What then happens is after a few days the wrongly spelt URL is replaced in the serps with the new correctly spelt one, and everything is sorted.
Not anything to mind blowing with this updates folks, but sometimes these little things can make all the difference, and perhaps one day you'll need this trick too!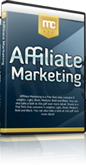 Hate your day job? Build an online business with my free 12 part internet marketing video training course now!
We take your privacy very seriously. Your email address will never be shared or sold.