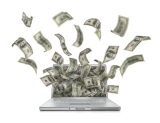 Recently I did a blog post about Adsense, and in it I mentioned a friend of mine who's making 25K every month from Adsesne alone!!
The great news is, that after pursuing this guy for the past three weeks I finally managed to pin him down for a webinar, where I grilled him for his best Adsense secrets, and how is able to make so much with it.
The replay link is here for you to watch right now:
==>25K a month Adsense Webinar replay<==
In the interview I grilled my friend, on the following:
*what are the best adsense niches?
*what are the worse niches to avoid?
*what are the best adsense keywords?
*where should we place our ads for max profit?
*what sort of sites should we build?
*what are common mistakes people make with adsense?
…and loads more great stuff!! In the webinar he shows an example site, which I love because it makes is soooooo much easier for me to copy and the site he shows gets a click through rate on the ads of…20%!!!!!!
Google liked this site so much, that one of the Google Adsense account managers contacted my friend directly and gave him tips on how to maximize the earnings from the site…hence why the crazy 20% CTR.
That's not all though, he then sold the site for $80,000!!!!
***WHY ADSENSE?***
There are some major advantages of monetizing your site with Adsense, here's a few:
1.) To make money you only have to get traffic to click an ad, that's it, end of story. You
don't have to worry about the merchant doing a good job of conversion.
2.) The potential is ENORMOUS, as there are so many companies advertising with Google, so you don't have to worry about finding offers to promote.
3.) Once you know how to make a few bucks, you can just rinse and repeat and keep scaling your income…which is what my guest explains in the interview.
4.) It is super easy to get approved for the adsense network, and you don't have to worry about offers getting removed, like the CPA networks have.
Oh yeah, another cool thing, in the webinar, my guest explains that his highest ever payout for a singe click on Adsense was…wait for it…$48!!! I never you could make so much from Adsense clicks. This guy is a true Adsense master, and I highly encourage you to watch this webinar now. This webinar is content packed, no fluff, the kind I like.
Here's the link again for you:
==>25K a month Adsense Webinar replay<==
Enjoy!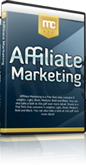 Hate your day job? Build an online business with my free 12 part internet marketing video training course now!
We take your privacy very seriously. Your email address will never be shared or sold.